All four wings at HMP Birmingham have been secured after a 12-hour riot. Trouble flared at the privately-run prison, on Friday 16 December, in the Winson Green area of the city, with up to 600 inmates thought to have been involved.
There were reports emerging from within the prison that one inmate had been stabbed, whilst at least one fire had been started inside the prison yard.
Prison staff at the institution, run by security firm G4S, lost control of all four wings after an officer was "rushed" by inmates.
Due to the scale of the disturbance the Prison Service took over the incident that lead to specialist riot squads, armed with riot shields, being sent in to win back control of the prison. The Prison Officers Association (POA) believes that 260 prisoners were initially involved after prisoners broke lights and got hold of fire hoses.
The disturbance started after a prison officer was allegedly threatened with a used syringe by an inmate who stole keys from the warden, it has been reported by the BBC. There have however, been mixed reports as to why the riot started, with some inmates reportedly claiming the disturbance was due to being unable to watch TV or go to the gym, while other reports say there is a lack of hot water in the showers at HMP Birmingham.
Sky News reported that the inmates took over the gym and also the security equipment store. The rioters were said to have increased to nearer 600 and the BBC also added that at least three prisoners were wounded, including one who was "badly injured".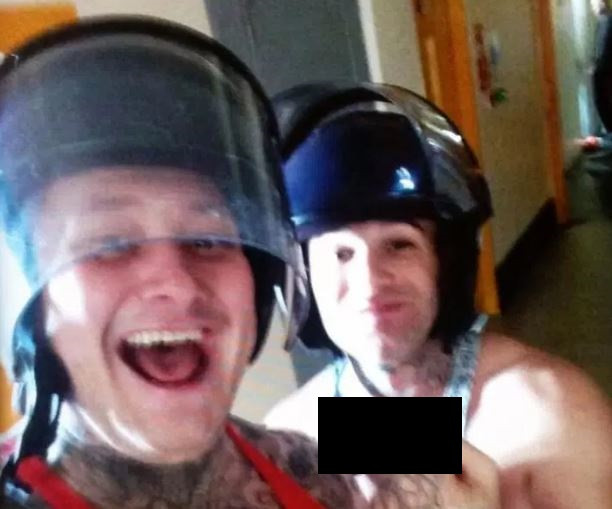 The Birmingham Mail quoted a mother who said her 22-year-old son has been stabbed inside the jail and was struggling to receive treatment. She said he is currently on remand for alleged firearm offences and is set to become a father in the New Year.
Justice Secretary Liz Truss said once the riot was over: "I want to pay tribute to the bravery and dedication of the prison officers who resolved this disturbance. This was a serious situation and a thorough investigation will now be carried out.
"Violence in our prisons will not be tolerated and those responsible will face the full force of the law."
No prison staff were said to have been seriously hurt in the third disturbance at an English prison in less than two months.
In November a six-hour disturbance at HMP Bedford involved up to 200 prisoners. In the same month, thousands of prison officers took industrial action to protest at what's been called a "drastic increases in violence" in UK jails, a High Court injunction taken by the government prevented a further walkout.