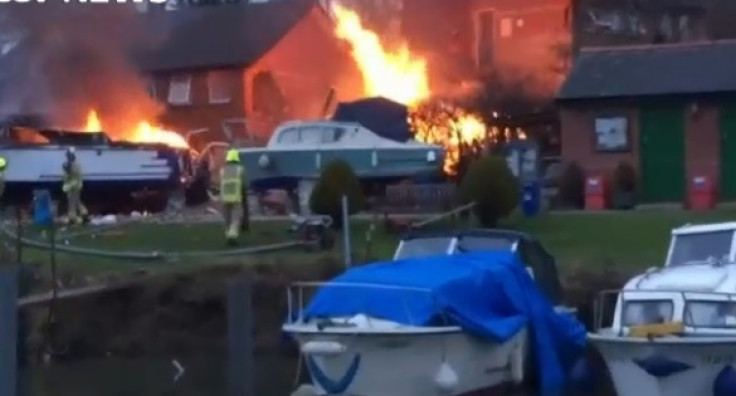 Human remains have been found in the debris of an Oxford home blasted to smithereens by a huge explosion on Tuesday (14 February).
Thames Valley Police believe the body parts are those of Osney Mead resident Guido Schuette who has been missing since the blast, which threw rubble more than 50 metres from the premises and was heard 10 miles away.
Two other people were injured in the explosion which caused a fire to spread to four flats that eventually collapsed.
Forty nearby homes nearby were evacuated and with residents initially unable to return to their homes for fear of further structural damage. A gaping hole was blown into the side of an adjacent home on Gibbs Crescent while an aerial photo revealed the extend of the damage.
Chief Superintendent Andy Boyd said: "Forensic identification procedures will have to take place to identify the deceased person which will take some time due to the nature of the incident. Our thoughts remain with everyone who has been affected by this incident."
An investigation into the cause of the explosion has been launched.
Earlier in the week, Mike Adcock of the Oxford County Council fire and rescue service described how the investigation would unravel.
"As we said earlier in the week the sequence of events has to be to make the buildings safe first before the removal of rubble begins, so as to ensure the safety of personnel," he said.
"Due to the instability of adjoining buildings we have some particular work to do today to tackle that issue. We are still looking forward to being able to start removing rubble but cannot yet put a timeframe on this. Fire and police investigators will be working alongside to determine the cause of the explosion."