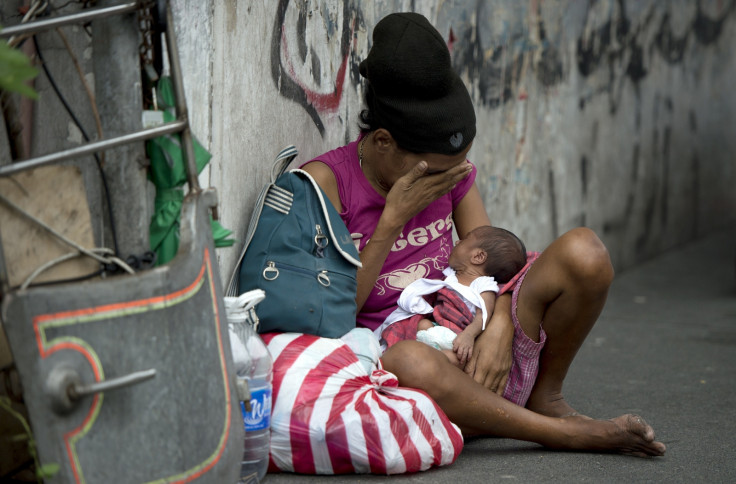 According to the UN's Eight Millennium Development Goals, by 2015 it is possible to reduce by half the amount of people who starve worldwide, achieve acceptable working conditions for everybody, reduce gender inequality, successfully combat diseases such as HIV and malaria, reduce child mortality, improve maternal conditions and ensure environmental sustainability.
However, although some countries have managed to tackle poverty and achieve some goals as the deadline is approaching, millions of people in the world are still in extreme poverty. Their conditions are, most of the time, worsened by conflicts and violent insurgences that halt the development of countries.
Albina Du Boisrouvray, founder of FXBVillage - a sustainable and community-based programme which delivers lasting solutions to extreme poverty worldwide - believes that poverty can be tackled in the long term only if aid is delivered using a holistic approach.
"No one single intervention in isolation will ever be enough to target the diverse, but interconnected challenges that those suffering extreme poverty face - interventions have to be integrated," she told IBTimes UK.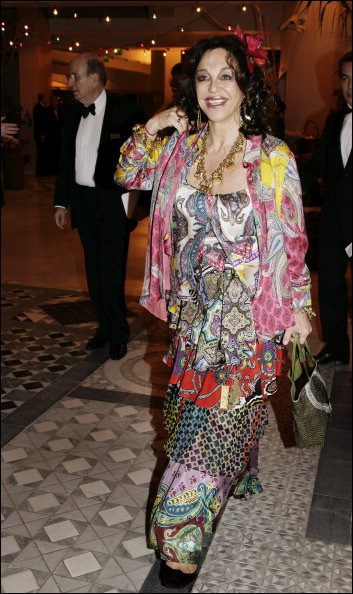 "In 1986, following the death of my son Francois-Xavier Bagnoud in a helicopter crash, I pioneered the FXBVillage model to deliver what I saw as the five drivers of poverty eradication at the same time and in an integrated way: healthcare, housing, education, nutrition, and business," Du Boisrouvray said.
"These drivers are all interconnected, each relying on the other four to help break the cycle of poverty for good. After all, there is no point building a clinic if once patients return home they have no clean drinking water; no point building schools if once children go home they have no food."
Business training and prevention are key
Du Boisrouvray believes that the most successful way to tackle poverty permanently is to provide business training for poor people in order to make them independent from external aid.
"We don't want to create a population of people who rely permanently on aid, but instead enable people to stand on their own two feet," she said.
"The key driver to breaking the cycle of poverty in the long term is the extra all-important link of business training to create income generating activities."
Du Boisrouvray also explained that a common obstacle to achieving long-lasting poverty eradication is the lack of attention on preventive action.
"Prevention suffers from a perceived lack of urgency and funding is all too often dedicated to fire-fighting, moving the international community's attention from one crisis (famine, war, pandemic) to the next, with no long-term view.
"Preventative action can save governments millions of pounds spent addressing large-scale problems that have reached crisis point.
"Governments and international efforts therefore need to move their focus away from short-term costly interventions when problems strike, and instead invest more time and resources in addressing the root of these problems on the ground in developing countries."
A success story
The FXBVillage model provides assistance to about 80 to 100 families in impoverished areas over a three-year period, and has been doing so for the last 25 years. It provides people with training in several fields, ranging from healthcare to business. The aim is to foster a culture of self-sufficiency.
One example of how the FXBVillage model has achieved this is the case of Nite, a widow from Uganda who had been left to care for 11 children on her own after her husband was killed in the Ugandan civil war.
"After her late husband's family took her home from her, Nite moved back to her birthplace to start a new life, but found that she was totally unable to support herself or her children," Du Boisrouvray said.
"In 1994, Nite was accepted onto an FXBVillage programme; she was given a cow and her children were enrolled in school and given school supplies. After 10 years she had three cows, two pigs and some chickens, as well as land on which she was growing pineapples and coffee and a plot that she used to build a house for her eldest son.
"This had provided enough income to put all her children through school, two of whom went on to university, and one who got a job abroad."