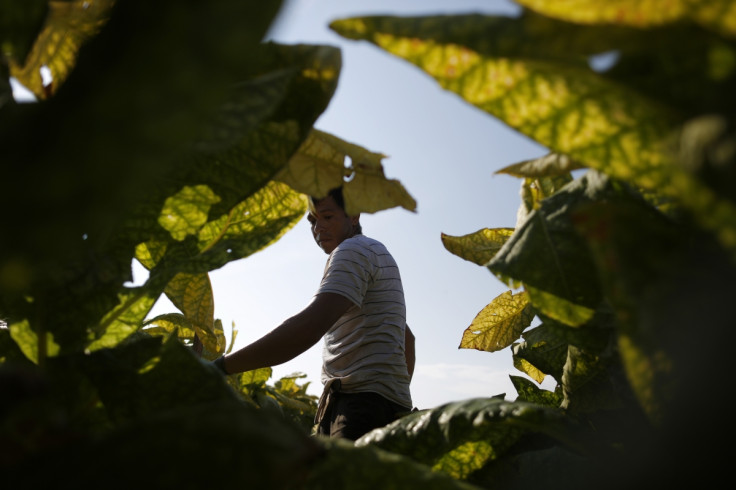 Tobacco companies in the United States are failing to protect teenage children working on their farms as they expose them to the risk of nicotine poisoning, pesticide exposure from toxic chemicals applied to the crop and heat illness, activists have warned.
For nearly two years, campaign group Human Rights Watch (HRW) has urged executives of eight large companies purchasing tobacco from farms in the US to strengthen their child labour policies. In 2014, the two largest tobacco manufacturing companies in the US – Altria Group and Reynolds American – banned employing children under 16 to work in tobacco farming, but older teens, who are excluded from their policies, are still vulnerable to the harmful effects of the work because their brains are still developing.
Teenagers as young as 16, who work long hours as hired labourers, suffered symptoms consistent with acute nicotine poisoning – nausea, vomiting, headaches, or dizziness – while working on tobacco farms, a HRW report revealed.
"Teenage children too young to legally buy a pack of cigarettes are getting exposed to nicotine while they work on US tobacco farms," Margaret Wurth, children's rights researcher at HRW, said. "The US government and tobacco companies should protect everyone under 18 from hazardous work in tobacco farming."
Beyond routine exposure to nicotine, many of the 26 children interviewed in eastern North Carolina in July 2015 reported working in or near fields that were being sprayed with pesticides, or re-entering fields that had been recently sprayed.
"We are just working (...) and the worker is on the tractor spraying, almost very close to us. But they don't take us out of that area. They don't even warn us that it is dangerous. Nothing. We are just working and we cover ourselves well because the smell is very strong, and we get sick with the smell of that spray," a 16-year old worker, who called herself Susana, said as she described working near where pesticides were being applied.
"I personally feel dizzy. With the spraying in addition to the heat, one does get dizzy and with the urge to vomit. Because sometimes I just feel the need to spit, I feel my mouth is very bitter."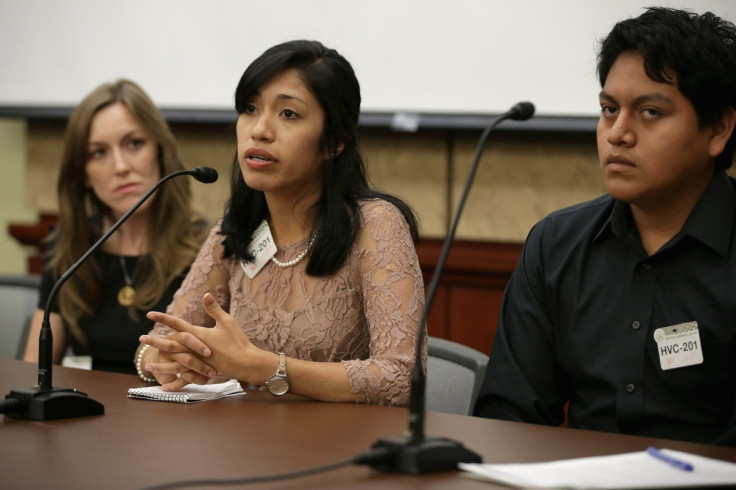 Other workers described feeling suddenly ill with headaches, nausea, difficulty breathing, burning eyes, and itching noses and throats. A 17-year-old, who asked to be called Ines, said that she was violently ill after a day of work in a tobacco field.
"At work, I was feeling kind of sick, like something was wrong with me," she said. "And then, in the night, that's when everything started.... this painful stomach ache hit me. It was so strong that I was crying at night. My mum was going to take me to the emergency room, because I was feeling really bad. And I started puking. I think I threw up three or four times that day. It was so painful."
US laws and regulations offer less protection than most tobacco company policies on children's work in tobacco farming, HRW highlighted. Under US labour law, it is legal to hire 12-year-olds to work unlimited hours outside of school on a tobacco farm of any size with parental permission, and there is no minimum age for children to work on small tobacco farms or farms owned and operated by family members.
A bill introduced by Senator Richard Durbin and Representative David Cicilline would ban hiring anyone under 18 to work in direct contact with tobacco. However, the bill has not been brought for a vote in either house of Congress.
Pesticide exposure during childhood has been linked to cancer, reproductive health problems, depression, and other problems later in life.