Hundreds feared dead as migrant boats capsize off Libyan coast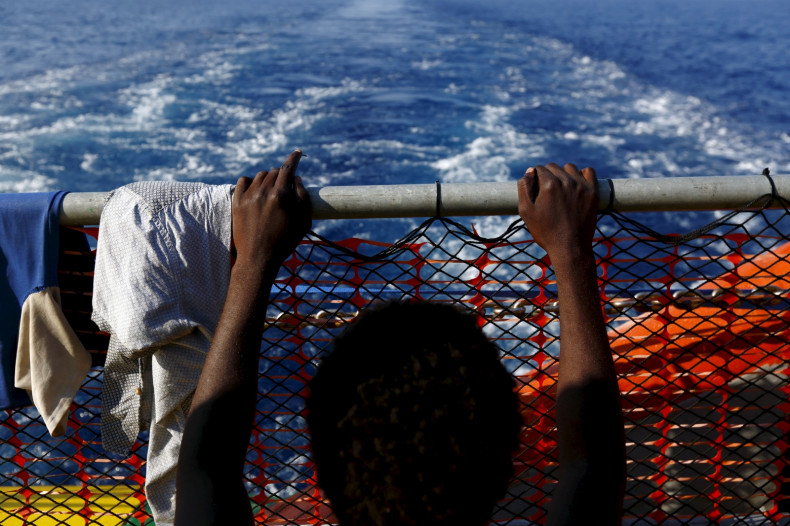 Hundreds of people are feared to have died after two boats carrying up to 500 migrants to Europe capsized off the shores of Libya on Thursday 27 August. The first boat, carrying around 50 people, issued a distress call early on Thursday. The second boat, which was carrying around 400 people, sank on Thursday evening.
The same day, dozens of dead refugees were found in the back of a lorry in Austria - the latest in a spate of tragedies involving desperate migrants embarking on the dangerous journey to Europe. The boats capsized off the Libyan city of Zuwara, west of Tripoli, the BBC reported. At least 100 bodies were taken to a hospital in Zuwara. Many of those onboard the second boat are feared dead, and the Libyan coastguard is conducting a rescue operation.
A resident told the BBC that the victims included migrants from Syria, Bangladesh and several sub-Saharan African countries. The tragedy comes a day after the bodies of 50 people were found on a boat off the coast of Libya. Another 430 survivors were rescued from the boat.
Hundreds of thousands of refugees have managed to reach EU states this year, and more than 2,300 have died - drowning while attempting to cross the Mediterranean on rickety boats. "Never before in history have so many people fled their homes to escape war, violence and persecution," EU Enlargement Commissioner Johannes Hahn told reporters at a Western Balkans summit on Thursday.
"And given the large number of unresolved conflicts in our neighborhood, the stream of refugees seeking protection in Europe will not abate in the foreseeable future, I am afraid. We're going to have a quota settlement approach, and in light of recent developments I believe all 28-member states are now ready to accept and approve that."