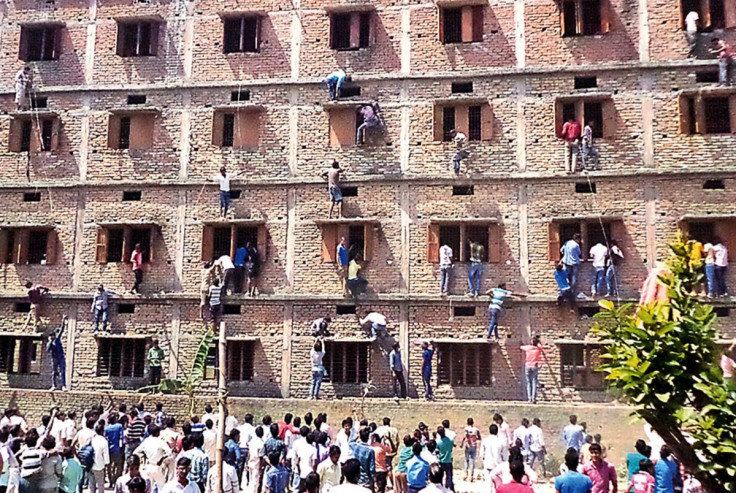 More than 1,000 jobseekers for clerical positions in the Indian Army have been asked to write their exams wearing only an underwear in an open ground to prevent them from cheating. The incident, which took place in Muzaffarpur district in the eastern Indian state of Bihar, has sent shockwaves across the nation.
Photographs taken at the exam site show the candidates sitting on the ground cross-legged and taking the exams without their clothes on. Defending the decision, Colonel V.S. Godhara of the Army Regional Office said: "I am entitled to take all precautions necessary. In the past year, there have been two instances of candidates hiding cheating slips and mobile phones in their vests and undergarments."
Bihar is notoriously known for students cheating in exams and the army said they did not have time and resources to frisk all the 1,100-odd candidates.
"In the physical test, they would anyway run and do physical activities in their underwear," added Godhara. The federal government has reportedly pitched in and asked for a report from the army over the incident.
Bihar's Patna High Court has also issued a notification to the central administration seeking a response. A hearing has been scheduled for 5 April.
"As we entered Chakkar Maidan, the venue, we were asked to remove all clothes except underwear. We had no option but to comply with the instructions even though it felt odd. The gap between candidates was about eight feet in all directions," one of the jobseekers told the daily Indian Express.