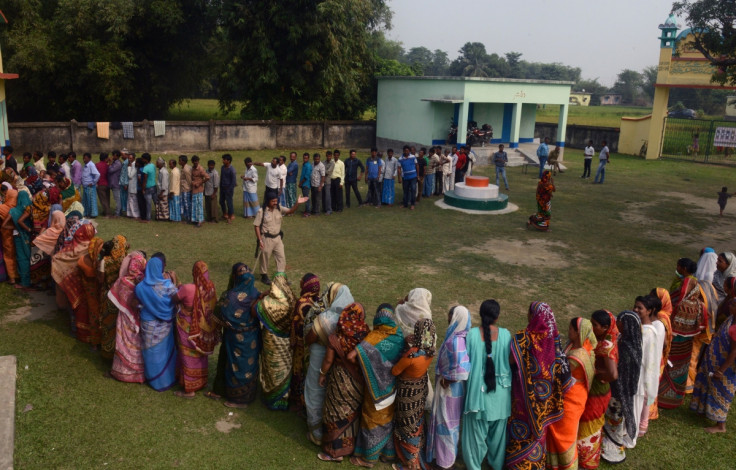 Indian Prime Minister Narendra Modi's Bharatiya Janata Party (BJP) has been trounced in the Bihar state elections which were seen as a mini-referendum on his government's performance. The defeat is a huge setback for the Modi-run government which has been embroiled in what critics call divisive politics. The BJP has been drawing flak over its stand on beef-eating and attacks on minorities, especially Muslims.
A coalition headed by Nitish Kumar, a shrewd local politician, is set to take power in Bihar, a relatively underdeveloped state. The bloc, which fashions itself as Grand Alliance, has secured nearly 144 seats in the 243-member state assembly.
Modi spoke to Kumar wishing him well after the victory. BJP president Amit Shah, who led the party's election campaign, said they would respect the people's mandate. Another BJP strongman, Rajnath Singh, said: "Spoke to Nitish Kumar over the phone and congratulated him on his party's victory in Bihar assembly elections."
Winning Bihar was crucial for Modi as it would have increased the prospects of members nominated from Bihar to the Rajya Sabha (Upper House) for the BJP. The polarising Indian prime minister, who has a majority only in the Lok Sabha (Lower House), desperately needs the help of other political parties in order to push through much-needed economic reforms.
The BJP said the verdict was not a referendum on the federal government but only a state election outcome. But, Sharad Yadav of the Kumar-run Janata Dal United (JDU) party, dismissed this, saying: "The BJP made this a national election. They dragged in the cow, beef and the chief of the world's biggest party said if we win, crackers will go off in Pakistan."
Modi's vocal political opponents also did not miss the opportunity to heap praise on Kumar's coalition which is set to rule Bihar for the next five years.