Hundreds of migrants storm Morocco-Spain border 'taking authorities by surprise'
Migrants regularly try to climb border fences so they can reach Europe.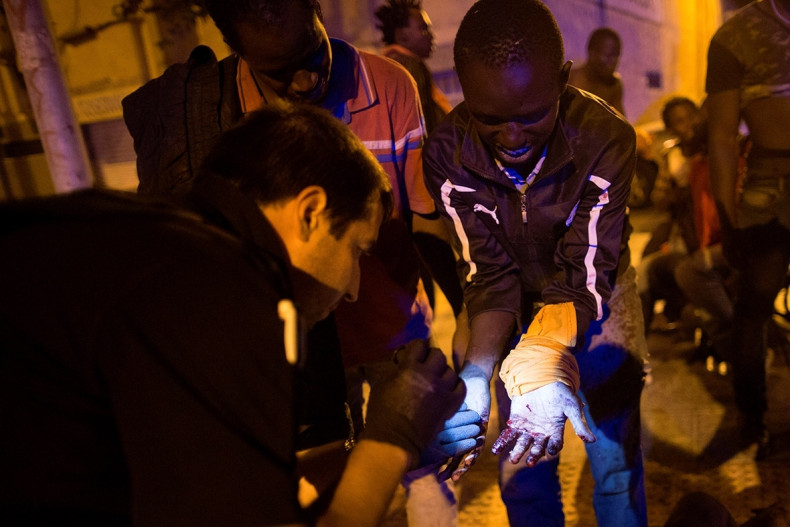 Hundreds of migrants have stormed the border crossing between Morocco and the Spanish enclave of Ceuta in the past seven days. Some 200 migrants from sub-Sahara Africa managed to cross the Tarajal border crossing in Ceuta on the evening of Sunday 6 August, local media reported.
Authorities were unable to stop the migrants from crossing. Sources within the Guardia Civil said the surge took by surprise both Moroccan and Spanish authorities deployed along the border, El Pais reported.
The Spanish Red Cross was quoted by AP as saying that a total of 186 people stormed the pedestrian border post. Of these, four were taken to a hospital. A police officer was injured in the incident, suffering a femur fracture.
The migrants went to the local Temporary Immigrant Shelter Center (CETI), where they are receiving treatment.
Although the enclave of Ceuta, along with its sister city of Melilla, sit on the northern side of Morocco, Spain claims both territories are an integral part of the nation and have been given the status of semi-autonomous Spanish regions.
Migrants regularly try to climb the fences on the border between the two countries to reach Europe. However, authorities explained that attempts to cross the pedestrian border posts are rarer, given the presence of police.
The latest crossing came just one week after authorities in both countries managed to contain a group of around 300 migrants who had tried to force their way into Spain. At least 73 were allowed to enter the enclave.
Last December, at least 400 migrants forced their way into Ceuta, in what authorities said was the biggest group to have stormed the city in a decade.