We have gone from Mrs Thatcher and "The lady's not for turning," to Mrs May and "The lady's not for turning up." I was asked by a number of investors just before the vote how it might go, having been someone who did call Brexit and Trump correctly. It is amazing how many people also managed this feat – after the event.
This General Election though, was much more difficult. But what I said is that I thought on the basis that the British people were being presented with such a poor choice they would not want either party to win – so a hung Parliament. One could say this prediction was achieved by triangulation!
Of course, the polls were so confusing and wrong, the "experts" and bookies even more wrong, that in the end you had to seek your own counsel.
Indeed, I think in many ways it would be best if there were no polls, no pundits and no bookies offering their services once the campaign begins. It all really makes a mockery of democracy.
For instance, there really is no point in partisan media outlets in just flagging what they believe – very often until just minutes before the real result arrives. Even worse in non-obviously partisan places or forums, most commentators in these places have a centre–left bias masquerading as neutrality.
Or if they are posh, have a crackpot Basil Fawlty / Little Englander viewpoint left over from the Second World War. Most of them have proven to have no ability to process information and come to an even vaguely rigorous conclusion. Even worse, Political Correctness, now means most of us are doomed never to get politics correct.
Another part of the problem here is that like the financial markets, there are actually very few people who have an aptitude or natural interest in politics. Very often it is merely a second or third interest they are roped into writing about every few years.
There are the academics of course, but they are usually too hamstrung to offer anything other than very often historical perspectives. By definition, these were born well before the days of social media, and without the new fluid voting electorate we now have.
Not quite Prime Ministerial
For my money the Theresa May no show in which Amber Rudd took her place in a TV debate said it all. Arrogance or ineptitude, whatever the reason, it meant that it was almost impossible for her to win the General Election from that moment.
After all, what kind of leader does not want to set their store in front of the Great British public? It emphasised my view that she is someone who was never more than minister material, let alone Prime Minister.
But when last year all the big guns of the Conservative Party shot themselves in the foot after the demise of David Cameron, our Theresa was left dancing into Downing Street when the game of musical chairs stopped.
Unfortunately, the only real skill she has, and one that flatters to deceive, is making announcements when things have gone wrong – especially terrorism related. This headmistress style delivery works well. But there is much more required from those leading this country.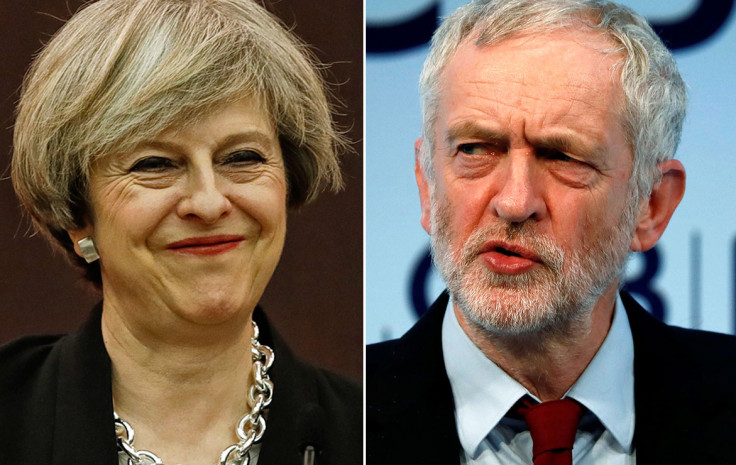 Almost every other aspect of the May way of doing things does not work either in theory or practice. This included the move to the centre in the manifesto, after the Brexit vote had suggested a move to the right.
Of course, the centre ground always includes petty tax hikes, which are designed to be digestible, but are always disproportionate vote losers. The same centre ground occupied by the Liberal Democrats, who were already destroyed in 2015. It is also most tellingly the centre ground which would alienate the 52% who voted for Brexit.
Indeed, the miracle of 8 June is how the Conservatives were still the biggest party? Quite rightly, Mrs May's advisers - Fiona Hill and Nick Timothy who have scampered away, like rats off the sinking ship, did not learn the lesson that the Cameron Referendum Campaign failed to appreciate.
If there had been no Project Fear, Remain of which Mrs May has always been a natural supporter, would have won. If she had not come up with half-baked ideas such as the Dementia Tax, and just said "hello" at debates, she would have won. Unfortunately, it is a problem with having advisers that not advising is not an option. But it is what happens next is the most intriguing.
Brexit neutered?
The Election result has effectively neutralised the Brexit vote, the mandate is gone. This was only triggered out of deference to the Conservative majority, and fear of going against the "will of the people."
Unfortunately, the will of the people has just changed. The way things are we are with Article 50 tied to a process that is a poison chalice for anyone trying to deliver it, and probably in the result.
What politicians and the media have been too squeamish to admit, is that Brexit was largely a vote against freedom of movement, and not against the EU as such. Most people in the UK know that the EU is just a trading (Single Market) and travelling club on a practical basis.
If there was a proper solution to the open door migration policy, being in the EU would probably not irk even the most ardent UKIP supporter. Unfortunately for over 50 years there has been a tacit agreement to import as many people to this country as possible. Part of this to find workers for the Welfare State.
But mostly because new arrivals tend to vote Labour, and for the Conservatives, the more people there are in the UK, the higher property prices fly. So there has been a Lab-Con consensus.
The right answer as far as the biggest issue we face now, Brexit, would actually be to revoke Article 50 – as the mandate of last June has totally been blown out of the water.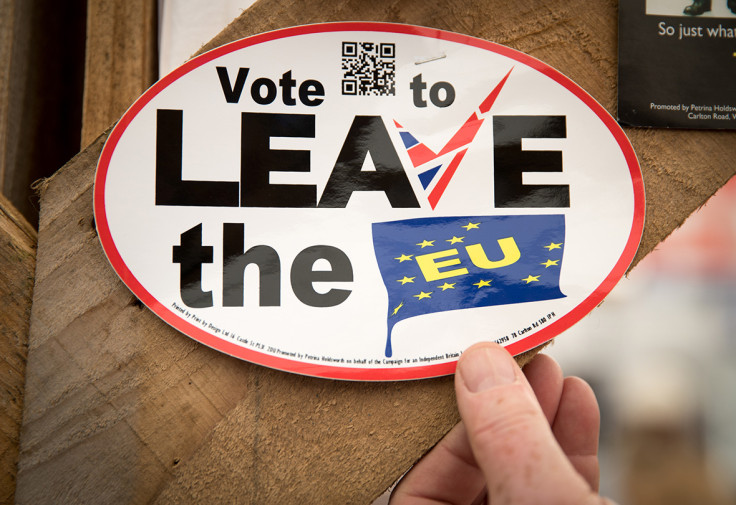 Unfortunately, given the array of possible second rate Conservative leadership contenders, and Labour being tied to Freedom of Movement, bold and brave moves are clearly not on the table. Ugly back / front stabbing (Michael Gove) for power or to prevent others getting into power, is.
So, we are witnessing the spectacle of Theresa May, and the DUP Show for as long as these two disparate entities can hold it together. Sadly, Mrs May should have resigned as soon as the result came through.
The likelihood now though is that the longer she stays, the greater the Labour vote will be the next time there is a General Election. Given what the Labour Magic Money Tree would do to the UK stock market, housing market and economy, this is a grim prospect.
One would suggest that the view of Ian Williams, chief investment officer of London-based Charteris Treasury Portfolio Managers, would be correct as only as long as Theresa May remains in Number 10.
"The ramifications of the election result are largely political and not economic. Although it heightens the odds significantly of a no-deal Brexit, the UK economy is likely to remain resilient as low interest rates, steady consumer spending and a weaker pound continue to support corporate earnings this year and next. UK equities are already better value relative to bonds and other major share markets, so any meaningful market correction is likely to provide an attractive buying opportunity for long-term investors."
Buying any dips in the stock market from now could mean having tried to catch a falling knife.
---
Zak Mir has been involved with most areas of the City of London finance space for the best part of 30 years, as a stockbroker and derivatives dealer in the 1990s and then a financial analyst and commentator since 2000 appearing on Bloomberg, CNBC and the BBC. He is currently involved with expanding internet TV and production group TipTV. Follow Zak on Twitter.
---