Hungary: 7 Quotes That Show Jobbik is 'Far-Right'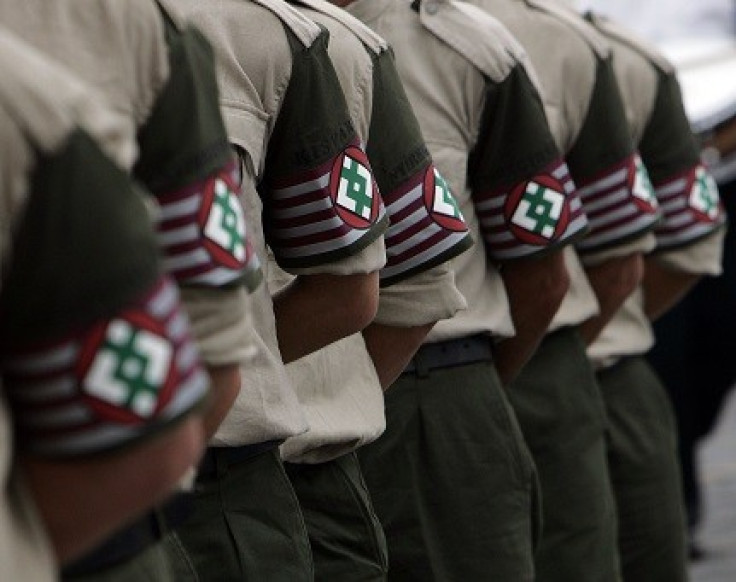 Hungary's far-right Jobbik party has won a court case in the country's supreme court against a broadcaster that described it as "parliamentary far-right party".
The ruling, which stated that commercial TV channel ATV breached the law as it expressed an opinion and not a well-known fact, plays into Jobbik's newly-polished image which seeks to curb the anti-Roma and anti-Semitic rhetoric of the past.
Seizing on the anti-EU and anti-establishment wave that is shaking Europe, the party came third in Hungary's parliamentary elections with 21% of the vote. It stopped short of demanding Hungary exit the EU and managed to send three representatives to the European pariament in May's elections.
Jobbik, led by the eccentric Gabor Vona has pledged to create jobs, be tough on crime and renegotiate state debt. However, its radical anti-Roma campaign makes it hard to believe it that it has shrugged off its past extremist reputation.
Here are 7 quotes that seem at odds with the judgement conferred by Hungary's Supreme Court.
1. Sandor Porzse, a prominent member of Jobbik, told a French website in a 2012 interview that Hungarians "are victims of a Jewish conspiracy to colonise our land and rob our resources".
2. Marton Gyongyosi, another member of the party, caused a controversy in 2012 when he called for a list of Jews who pose a "national security risk"
3. Gabor Vona, the party leader, said in 2010 that "the Land Law has to be amended so that the Solomons cannot buy land in Hungary".
4. The Magyar Garda, the 3,000-strong paramilitary group founded by Vona and later disbanded by a court, started calling the capital "Judapest". Orthodox Jews in the supermarket were saluted with a raised arm "Heil Hitler" and posters of the socialist party were defaced with Stars of David.
5. In 2014 Tibor Ágoston, the deputy chairman of Jobbik's Debrecen and Hajdú-Bihar County organisation, referred to the Holocaust as "holoscam".
6. Krisztina Morvai, an MEP for the party and Jobbik's presidential candidate once ranted: "So-called proud Hungarian Jews should go back to playing with their tiny little circumcised tails."
7. However, Jobbik's main target is Hungary's Roma, or gypsy, minority which accounts for around 8-9% of the population. Jobbik says it wants to stop "gypsy crime," create ghettoes for Roma "deviants" and create a rural "gendarmerie" of the sort last seen in Hungary before World War II.
© Copyright IBTimes 2023. All rights reserved.