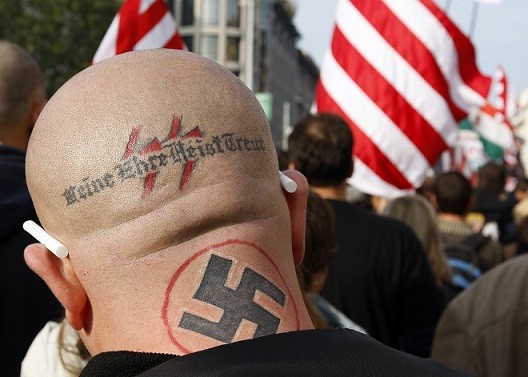 Hungary's ultra-nationalist Jobbik party cannot be described as "far-right" by broadcasters according to a controversial ruling by the country's top court.
The supreme court stated that commercial TV channel ATV breached the law when it called Jobbik a "parliamentary far-right party" in 2012 because it expressed an opinion and not a well-known fact.
Jobbik said ATV violated the statutory ban on opinionated news commentary. The media regulatory bodies took side with Jobbik against the TV channel, who nonetheless won in a lower court.
But the supreme court overturned the ruling claiming that since Jobbik does not regard itself as "far-right", using that definition leaves a negative impression on the viewer.
The ruling will cause controversy because of Jobbik's reputation as one of the most radical far-right parties in Europe.
Jobbik came third in Hungary's parliamentary elections in April with 21% of the vote backing its anti-immigration, anti-EU and nationalist agenda.
In May EU election, Jobbik sent three representatives to the European Parliament but refrained from previous calls to exit the EU.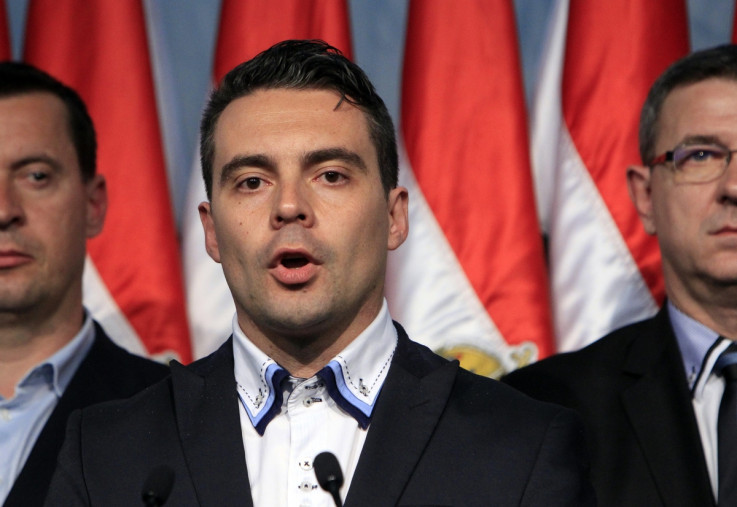 Gabor Vona, the chairman of the far-right Jobbik party, addresses to supporters after partial results of parliamentary elections are announced in Budapest
Reuters
The party's breakthrough came after a smart electoral campaign led by its co-founder Gabor Vona who sought to curb the anti-Roma and anti-Semitic rhetoric of the past and focus on law and order instead.
The party's fresh anti-establishment and anti-capitalist image was particularly effective among young voters with Jobbik pledging to create jobs, be tough on crime, renegotiate state debt and hold a referendum on EU membership.
However, experts argue that the party will find it difficult to shrug off its past extremist reputation.
President of the European Jewish Congress Moshe Kantor said the "neo-Nazi" Jobbik party's election performance was a "dark day" for Hungary.
"The gains made by Jobbik, an unashamedly neo-Nazi political party, should serve as a wake-up call for the whole of Europe," Kantor said. "Once again in Europe we are witnessing democracy being appropriated by those enemies of democracy."
The party gained its anti-Semitic reputation after a senior lawmaker in November 2012, Marton Gyongyosi, asked parliament for a list of people "of Jewish origin [who] present a national security risk to Hungary".
Anti-Semitism is a delicate issue in Hungary, where between 500,000 and 600,000 Hungarian Jews were murdered during the second world war, according to the Holocaust memorial centre in Budapest. One in three Jews killed in Auschwitz were Hungarian nationals, according to some accounts.
However, Jobbik's main target is Hungary's Roma, or Gypsy, minority which accounts for around 8-9% of the population.
Jobbik says it wants to stop "Gypsy crime," create ghettoes for Roma "deviants" and create a rural "gendarmerie" of the sort last seen in Hungary before World War II.