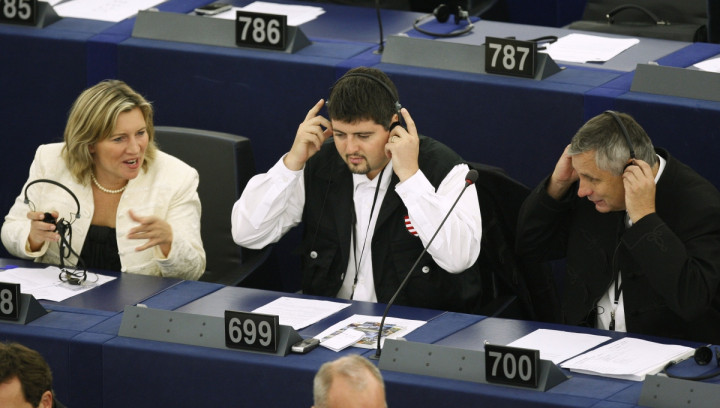 A former right-wing Hungarian politician, who previously espoused anti-semitic views, has revealed that he was been circumcised after discovering that he was Jewish.
Csanad Szegedi, 31, was a member of Hungary's far-right Jobbik Party who fought against the "Jewishness" of the ruling elite and accused Jews of "buying up" the country only to find out that he was Jewish.
He was circumcised in June last year after converting to Judaism and burning one of his published books that included his anti-Semitic rants.
He converted to Judaism after learning that his grandparents were Jews — his grandmother survived Auschwitz and his grandfather survived another Nazi labour camp — and therefore was himself one under Jewish law.
His grandmother hid her Jewish heritage and warned Szegedi to do the same before declaring her happiness that he had embraced his roots.
"On her death bed, my grandmother said that deep in her soul she was happy that her youngest grandson was picking up the chain which had been broken in the 1950s," he said.
"I am just as Hungarian as until now, but I have expanded my own identity with the Jewish identity."
Szegedi now visits the synagogue regularly, goes by the Hebrew name of Dovid and eats Kosher food.
"I have two tasks ahead of me — to teach and to learn. I want to be a bridge."
He won a seat in the European Parliament in 2009 to become a Jobbik MP and was a founding member of the banned Hungarian Guard, who wore black uniforms akin to the pro-Nazi Arrow Cross party who ruled Hungary briefly in the Second World War.
However, he now openly criticises his former party, which came second in last month's European elections.
"The political intention of Jobbik's leadership is to generate tensions in society," he said.
"It does not make much sense to debate with them, but the majority of Jobbik's one million voters are not anti-Semitic or racist — they are simply people in despair."