Hungry migrants banned from attending German food bank
It can take eight years for migrants to become German citizens.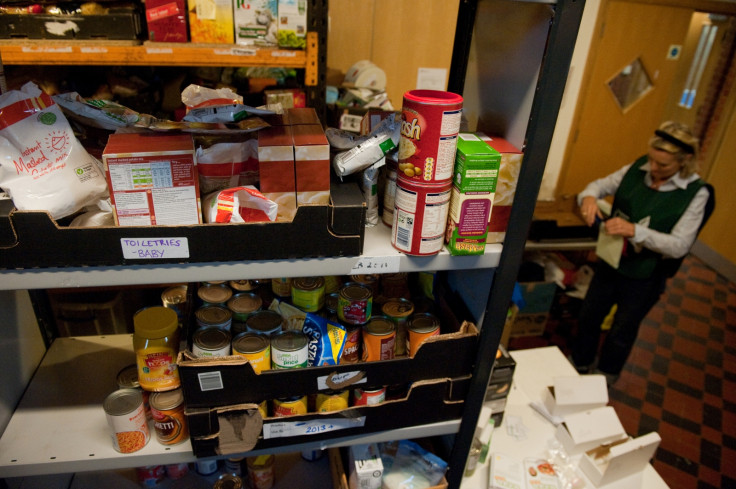 A food bank in western Germany has caused controversy by barring migrants who don't have a German identity card.
A branch of Tafel Deutschland in Essen, which has 930 banks across the country providing emergency assistance to people in crisis and at risk of going hungry, has said that new customers will require German ID cards, barring many of the migrants who are in need of assistance who arrived in recent years.
In most cases, the path to German citizenship is one that takes several years, meaning the majority of recent arrivals are unable to use the food bank service.
The company said on its website that reason behind the decision was to was that they "felt compelled to ensure reasonable integration," adding that they had seen an "increase in the number of migrants in recent years" and the proportion of foreign citizens among their customers had risen dramatically.
To become a naturalised citizen, you have to have lived in Germany under a limited residence permit for at least eight years, thought this can be shortened to seven if you pass a German language exam.
Head of the banks' association in Essen, Jörg Sartor said that the ban on migrants would be lifted once "the scales are balanced again" between local Germans and migrants.
Speaking to the Local, Sartor had predicted that the policy change would cause issues for users of the service, but was surprised to find "no fuss."
So far the bank in Essen is the only site in Germany to impose such a ban, though a similar policy could be implemented at other locations, particularly in large cities.
In 2015, the migrant crisis saw millions of refugees flee from war-torn Syria, Iraq and Afghanistan as well as impoverished African nations such as the Gambia and Nigeria.
While large numbers of these ended up in Hungary, Italy and France,the largest proportion ended up coming to Germany - a decision that caused controversy in the country.
Since then, the numbers have declined, with 890,000 registered asylum seekers in 2015, 280,000 in 2016 and 186,000 in 2017 according to the German Interior Ministry.