A young mother has been spared jail after she tried to flush her newborn baby down a toilet before leaving it in a hospital waste bin. Ashley Hautzenrader received probation after being diagnosed with post-traumatic stress disorder (PTSD).
She told a judge she did not even know she was pregnant until she actually gave birth to her second child on 8 May 2016 at the University of Iowa Hospital.
At a sentencing hearing on 1 September, she claimed she had only been at the hospital because her first-born child was receiving treatment for a serious heart condition that has plagued it since it was born around a year ago.
The mother told the judge that when she gave birth to the second child in the toilet she thought it was dead, according to Iowa City Press Citizen.
After trying unsuccessfully to flush it down the toilet, she put it in a pillowcase and left it in a waste bin in the bathroom area. The baby was later found alive by a member of the public.
Psychiatric experts told the court that constant trips to hospital with her sick child had caused Hautzenrader to suffer from PTSD and contributed to her act of neglect.
Psychiatrist Dr. Cara Angelotta, a faculty member at Northwestern University, said that Hautzenrader had also exhibited pregnancy denial – a classic symptom of mental illness.
Hautzenrader spoke continuously for 30 minutes about the year leading up to the birth of her second child. She described an emotionally devastating procession of visits to the hospital with her desperately ill first child.
She told the court: "I'm just asking you to listen and try to understand what I've been through."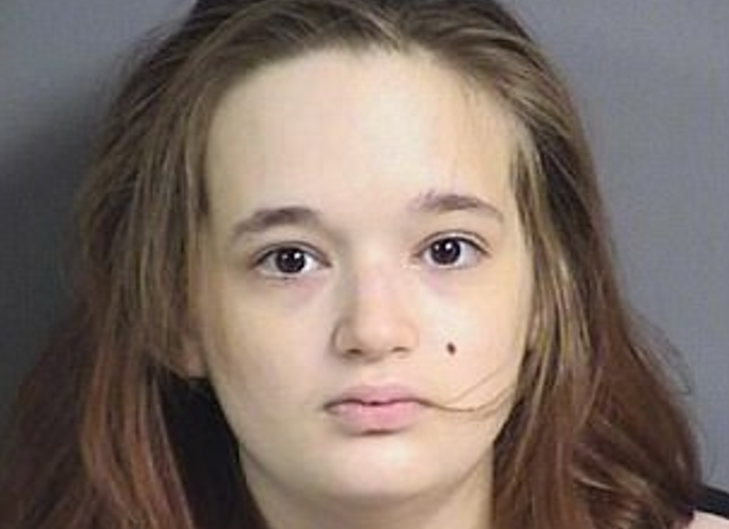 Judge Marsha Bergan sentenced Hautzenrader to a five-year suspended sentence after a three-hour hearing at Johnson County Courthouse.
Bergan said the "lengthy probation" she handed down was "not an easy decision" to arrive at but that she had Hautzenrader's clean criminal record into account and the fact the mother had agreed to receive treatment for PTSD immediately.
Hautzenrader pleaded guilty to child endangerment and to neglect of a dependent person last month. A charge of attempted murder that could have landed her up to 25 years in prison was dropped as part of a plea deal.