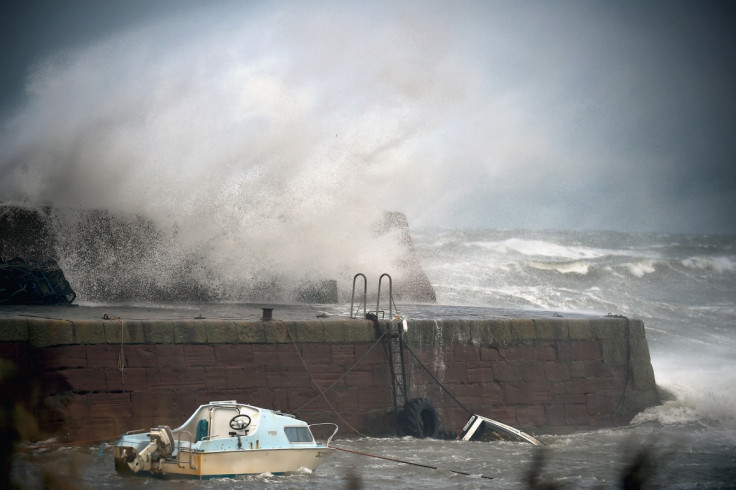 The UK is to be hit by stormy weather as Hurricane Joaquin makes its way across the Atlantic. Forecasters have warned that the remnants of the hurricane could bring strong winds and heavy rain towards the end of the week, putting an end to the mild weather. The hurricane, which was initially headed towards the United States, made a sudden turn and is now heading towards Europe.
Hurricane Joaquin has battered parts of the US, Barbados, the Bahamas and Bermuda with winds up to 130mph. A cargo ship carrying 33 Americans went missing during the stormy conditions. Despite efforts to locate the ship, the US Coast Guard said on 5 October that was likely the ship had sunk. Forecasters have said that the hurricane will not be as strong by the time it reaches Britain. According to forecasters at Weather Underground, Joaquin will weaken as it crosses over the Atlantic and will only be listed a tropical storm by the time it reaches the UK.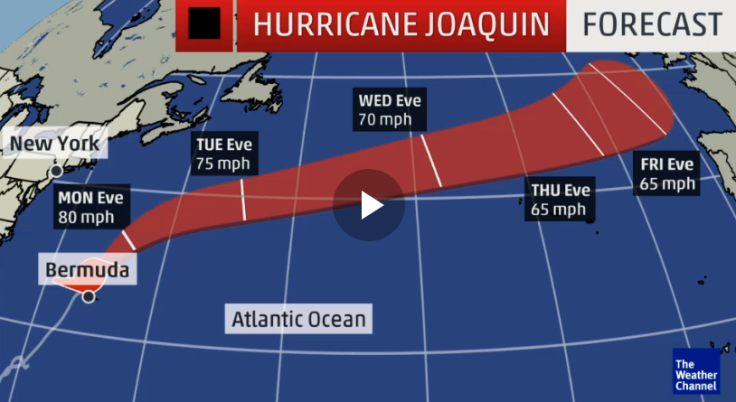 Dean Hall from The Met Office said: "There's a lot of uncertainty surrounding this weekend, with the possibility of Hurricane Joaquin coming in. There's the potential of it being quite wet and windy throughout. All changes this week with low pressure weather, showers, thunder and breezy in parts. Certainly a contrast to what we have been used to in the last few days."
After hitting the Bahamas as a category four hurricane, Joaquin began to lose strength as it travelled across the Atlantic. Winds have now dropped to 105mph and Joaquin is listed as a category one hurricane. However, the strength of the hurricane was felt in full force in the Caribbean, where one settlement in the Bahamas saw 85% of the homes being destroyed by the strong rain and winds. Astronaut Scott Kelly tweeted a photo of the hurricane from the International Space Station as it passed over the Bahamas in its full force.
Hurricane Joaquin's change of track towards the north-east of the Pacific means that the United States will be spared a direct hit, however, South Carolina was hit by severe flooding, urging President Obama to declare a state of emergency. The National Weather Service for Columbia said that 4 October had been recorded as the wettest day in Columbia's history with 6.71 inches (7cm) of rain. Eight swift water rescue teams, 11 aircrafts and 600 National Guardsmen had been deployed for evacuations and rescue operations. Two women in South Carolina died during the stormy conditions.