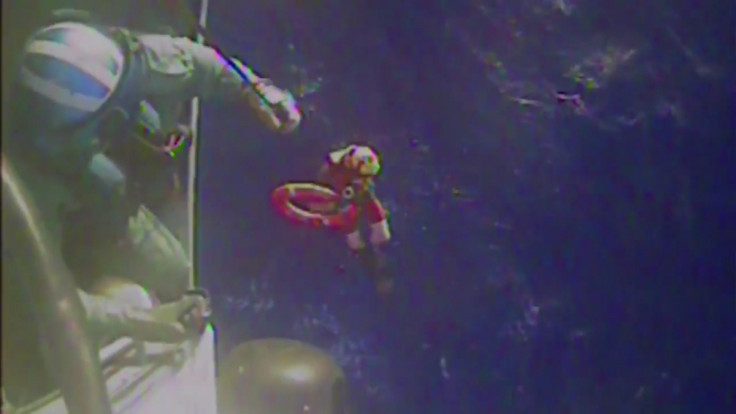 The US Coast Guard announced crews reportedly spotted a 225-square-mile field of debris on 4 October during their search for missing cargo ship El Faro. The ship, which went missing near the Bahamas, lost power on 1 October.
According to the Coast Guard, a C-130 trying to find El Faro reported finding the debris, which included Styrofoam, a cargo door, pieces wood and multiple 55-gallon drums. Fox News reported that the debris field was the second discovered on 4 October after "multiple items," including loose deck materials, containers and oil sheen, were found in the water around noon.
During their search on 3 October, the Coast Guard recovered an orange life preserver belonging to the 735-foot-long cargo ship, Fox News reported. A concurrent search by the ship's owner found a container that is believed to be from El Faro, Tim Nolan, president of TOTE Marine Puerto Rico told reporters. "At this time there has been no sighting of the El Faro or any life boats," Nolan said.
El Faro went missing on Thursday (1 October) near the Bahamas as Hurricane Joaquin battered the islands with heavy rainfall and strong winds. The large cargo ship, which carried 28 Americans as well as five Polish nations, was traveling to San Juan, Puerto Rico from Jacksonville, Florida when it lost power at around 7am.
Captain Mark Fedor, the chief of response for the 7th Coast Guard District in Miami, Florida, told Fox News that the ship was very close to the eye of the hurricane when it lost power. El Faro's crew told the Coast Guard the ship had taken in water but that the flooding had been contained.
The Coast Guard has been unable to reestablish contact with the cargo ship carrying 294 trailers and automobiles in its hold and 391 shipping containers on-deck. CNN reported that Lieutenant Commander Gabe Somma said the Coast Guard continues to fight the weather as it searches for El Faro.
"With every passing hour, the search expands. When you're searching for something in the ocean, tracking the drift patterns and dealing with weather elements — things are moving," he said, adding that it was "very much" still a search-and-rescue mission.