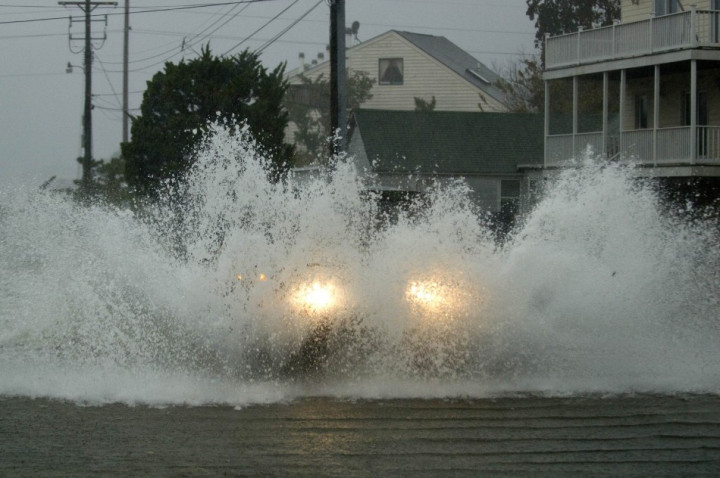 Storm Sandy which wreaked havoc in the US east coast states has also slowed down the US presidential campaigns.
Ahead of the presidential elections in a week's time, both President Barack Obama and the republican contender Mitt Romney have decided to concentrate more on the relief measures rather than on the political campaign.
Obama has already called off his campaign and back in the White House to deal with the emergency measures. Meanwhile, Romney plans to go ahead with an event in Ohio but to focus only on the relief measures.
"We have to focus on not the campaign and not the election, but on making sure that all federal resources are both prepositioned and in place to help states and localities respond to the storm. That's our focus right now," said the White House spokesperson Jay Carney.
Though the candidates are desperate to seek votes in the crucial week before the elections, the two would not want to appear insensitive towards the Americans during the disaster.
Analysts feel the disaster measures could end up helping either of the candidates in the elections.
"It's a totally unpredictable situation that can play out in many different ways, with risks and rewards for both candidates - which is exactly why political consultants on both sides are very scared right now," Julian Zelizer, a historian at Princeton University told Reuters.
The Obama administration's way of handling of the relief activities in the coming days could give him an edge over the Republican candidate. However, if the incumbent president appears to fall short, it might give him a grim reminder of former president George Bush's handling of Hurricane Katrina in 2005.
"I'm not worried at this point about the impact on the election. I'm worried about the impact on families, and I'm worried about our first responders," Obama said in a news conference when asked about the election.
Romney has also called out for volunteers to support the Americans who are in need. With no official say on the relief measures, Romney has a challenge ahead in seeking the American votes.
Experts opine both sides will be shifting their focus on their respective election campaigns carefully.
Virginia, one of the key battlegrounds has also been badly affected by the super-storm Sandy.