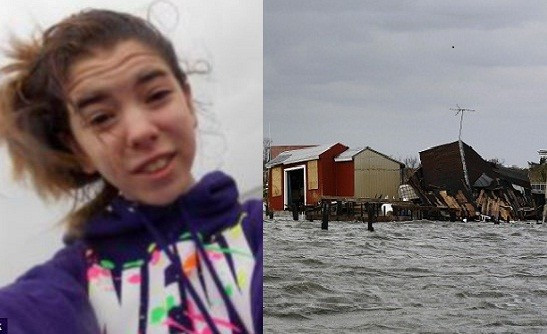 Teenager Angela Dresch, 13, was one of the victims of Superstorm Sandy after she was found dead in Staten Island, New York.
Angela's body was found after her family home in the Tottenville neighbourhood was washed away by the floods. A huge wave obliterated the property on Monday evening, leaving only the foundations and some scattered debris behind.
The victim's father, George Dresch, is still missing, while her mother Patricia has been found but is in a critical condition in hospital.
Tottenville is in one of New York's mandatory evacuation zones, but the Dresch family ignored the warnings and tried to ride out the storm in their home.
According to neighbours quoted by the Staten Island Advance, the family chose to remain at home because their property was looted during Tropical Storm Irene last year.
In the days leading up to Sandy's arrival, Angela tweeted a satellite image of the approaching storm, and even re-tweeted a message from a spoof account purportedly from the hurricane itself, asking folllowers to 'RT IF U WANT ME TO DESTROY YO SCHOOL.'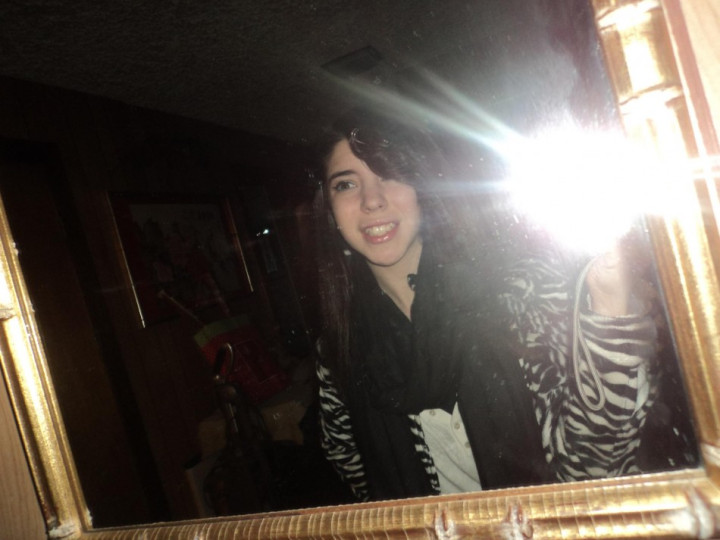 Neighbour Diana Mattiola Pisani said: "I lived next door to this family for several years. They were a wonderful family."
Following news of Angela's death, a Facebook page was set up in her honour. The RIP Angela Dresch page has almost 700 supporters so far and numerous condolence messages have been posted.
One of Angela's friends, schoolmate Christian Palumbo, described the victim as "a really nice girl" and "one of the nicest kids you could meet."
Another close friend promised to get Harry Styles from boyband One Direction to tweet her. "I know you loved him and I am not going to stop till it happens," Tiffani Cropley said.
Tiffani's mother, Denise Marie Elizabeth, added: "Angela my heart breaks for you sweet angel. Tiffani is devastated over hearing ur gone. It was one of the hardest conversations I had to have with her.
"I knew you were no longer with us before the media got hold of any info. It was hard to walk around the house knowing my daughter just lost her best friend and I couldn't say a word till it was confirmed.
"When I told her all she said was we were supposed to go trick or treating together tomorrow. She then choked back her tears and said to me, Mom wait ur kidding right?
"We will forever love and miss you. Ur smile we will never forget . RIP Angela Rose."
Angela is now one of three people confirmed dead on Staten Island as a result of the hurricane. In total, at least 126 people have been killed by the storm.
President Obama has declared New York and New Jersey major disaster areas.