Husband of Luxembourg's gay prime minister joins Melania Trump and NATO wives in photoshoot
Gauthier Destenay married politician Xavier Bettel in 2015.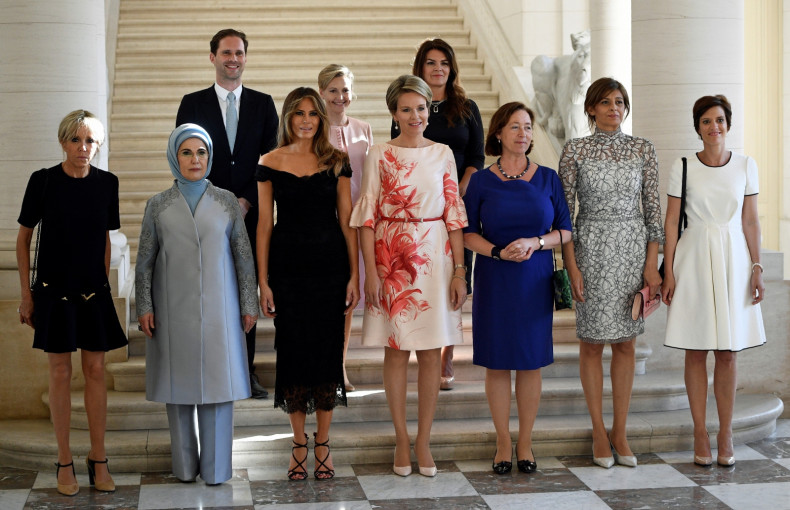 A photograph of the wives and spouses of the NATO leaders has gone viral - because of the inclusion of Gauthier Destenay, the husband of Luxembourg's gay prime minister Xavier Bettel.
Destenay joined the likes of Melania Trump for an official photo, as the likes of Donald Trump and Emmanuel Macron engaged in speeches and awkward handshakes.
The group toured the Magritte Museum before going their separate ways, but social media applauded the inclusion of Mr Destenay.
On twitter, Bjorn Nordlund said: "Situations like this do more for the gay community than any Pride ever will."
Matt di Toro said: "I love this so much omg!"
Gauthier Destenay married Bettel in 2015 shortly after the country legalised same-sex marriage.
As the leaders' spouses spent time together, the US President made headlines over a series of bizarre handshakes, momentary snubs and aggressive shoves during his visit to Brussels.
Trump was first seen sharing an extraordinarily aggressive handshake with newly elected French President Emmanuel Macron during their first face-to-face meeting, before then being spotted shoving the Prime Minister of Montenegro out the way during a photo call.