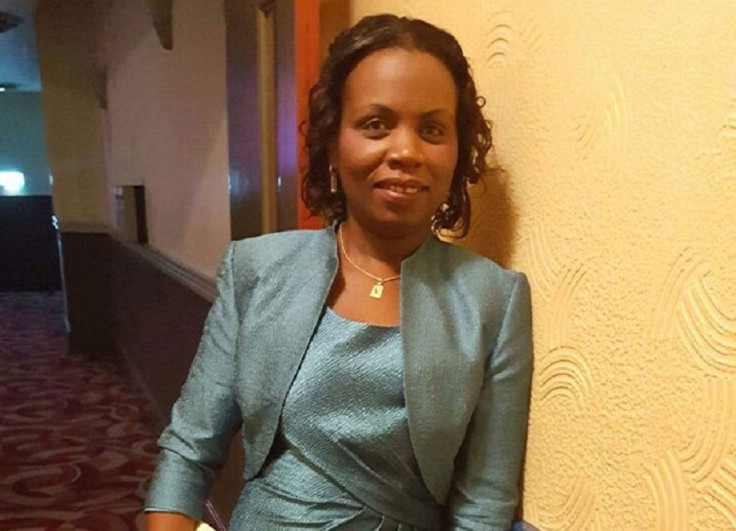 The husband of a Rwandan-British woman accused of plotting against the Rwandan government has told IBTimes UK her temporarily release is "the first step towards justice". Violette Uwamahoro was released on bail on 27 March after she pleaded not guilty to charges of spreading state secrets, trying to harm President Paul Kagame and attempting to form an armed group.
The pregnant woman – who lives in Leeds, the UK, with her husband and their two children – was arrested in February after she had returned to Rwanda to attend her father's funeral.
Her husband, Faustin Rukundo, believes his wife is being victimised because of his involvement with the Rwandan National Congress (RNC), a political dissident group that represents the exiled opposition of the Rwandan government.
"I have mixed feelings [about the court's ruling] because she should have never been arrested . She is innocent and I think they knew she is innocent," Rukundo told IBTImes UK.
The prosecution now has four days to appeal against the verdict and must prove all the charges against Uwamahoro within a month. But her temporarily release feels like "a relief" to Rukundo.
"At least our children can talk to their mother," he said. "This is a very important step towards justice, but I can tell you, I never trust this government, it might be a trick to show that sometimes they follow the rules. They know she is innocent," Rukundo, who moved to the UK in 2004, alleged.
"There is no need to arrest an innocent mother. They arrested her because of me. The RNC was funded by former members of the [Rwanda's ruling party] Rwanda Patriotic Front (RPF) and the government fears them the most. And many people see the RNC as an alternative," he continued.
Rukundo then thanked the UK government and the Rwandan community in the UK, which he said "have been really supportive".
A spokesperson for the UK government's Foreign Office told IBTimes UK: "We are providing assistance to a British woman and her family following her arrest in Rwanda. Our staff in Kigali are in touch with local authorities."
The Rwandan presidency and the Rwandan High Commission in London have not replied to requests for a comment.
Rwandan authorities initially did not acknowledge Uwamahoro's arrest, according to rights group Amnesty International, which said she had been held in communicado and was denied access to her lawyer. Authorities denied the claims.
Rwanda police spokesman Theos Badege was quoted by news agency KT Press as saying: "We are the ones who have been holding her and her host country was informed through the established official channels."
Uwamahoro's co-accused, a policeman, pleaded guilty to the charges, saying he had WhatsApp conversations about "conspiring" to overthrow the government, the BBC reported.