The progress Rwanda has made in the last 20 years is something that its inhabitants could only have dreamed about since genocide first ripped the country apart in 1994, Jean-Paul Kimonyo, senior advisor to the president, told IBTimes UK. The death of at least 1 million Tutsis and moderate Hutus contributed then to the country's socio-economic collapse which had begun decades before.
"Time is passing and our sensitivity to the genocide is diminishing, but now there is something else that has taken over: The progress the country is making," the special adviser on socio-economic development said. "As a Rwandan citizen and as researcher, I believe this is extremely impressive. We often say that we never dreamt to achieve a situation like the one we have today."
When the now ruling party Rwandan Patriotic Front (RPF) – headed by Rwanda's President Paul Kagame – halted the massacres in July 1994, the country's economy was on its knees, infrastructures had been destroyed and survivors were extremely traumatised.
However, the country has been experiencing steady progress since 1994. The poverty rate has decreased by 5.8%, from 44.9% in 2011 to 39.1%. The extreme poverty rate has also dropped by 7.8% since 2011 and it now stands at 16.3%.
Kimonyo, author of Rwanda's Popular Genocide: A Perfect Storm, believes the main driver of the country's development was and still is the government's ability to create stability by fighting ethnic divisions and genocide ideologies.
"Between 1959 and 1994 the regime oppressed the Tutsis in the country and stopped those who lived abroad from coming back. The genocide was the culmination of a crisis that existed for the last 45 years. Part of the reason why people participated so strongly in the genocide was because they were poor, under pressure and felt that by killing Tutsis they could take their lands, their cows," he said.
"RPF demanded profound changes even before assuming power. After 1994 it prioritised unity, fighting off the Hutu paramilitary organisation Interahamwe and ex-FAR (Forces Armees Rwandaises) in a very effective and radical manner. And this, paradoxically, contributed to unity.
"Because of lack of alternatives people went along with this, but then they saw that some of the things RPF were proposing were coming, notably socio-economic development and a certain level of state fairness."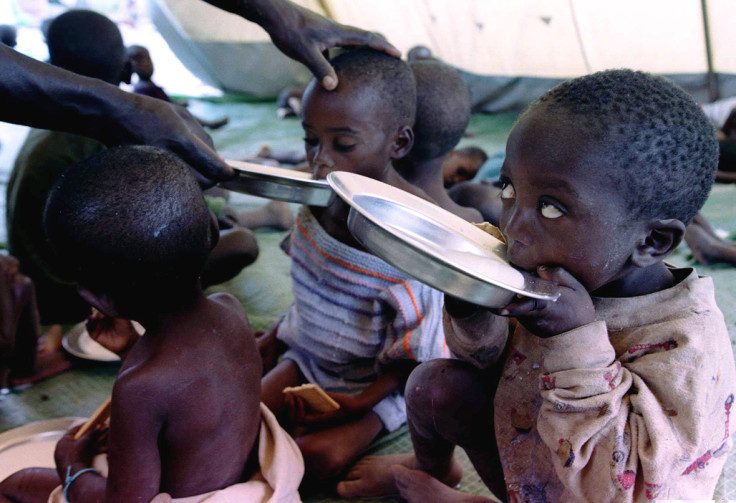 A long way to go
In spite of the progress made, Rwanda is still a low-income, landlocked country where the majority of people still depend on subsistence agriculture. Nearly two million people still live with less than a dollar a day and the country's economy lacks diversification.

"Extreme poverty is still there, particularly in the western and southern provinces where the soil is more degraded, hilly and densely populated," Kimonyo said. "It is an absolute priority to diversify the economy and to become self-reliant: 37% of our budget depends on on foreign aids, which is a lot."
Kimonyo explained the country will implement several projects in collaboration with neighbouring nations to improve its economy. This includes one railway project in Tanzania and another one through Uganda and Kenya. The country will also receive 400 megabytes of electricity from Ethiopia, upon completion of the Renaissance Dam.
"Don't compare us to Ghana, Senegal, Kenya: All middle-income countries with objective conditions that made it easier for them to function," Kimonyo said. "We have all the conditions not to function: We are landlocked, under-developed historically and overpopulated. Compare us with what we are really comparable to. Our companions are Burundi, the Democratic Republic of Congo, Central African Republic, Niger: Poor and hopeless countries," he continued.
"We still have a long way to go, but what we are doing is getting us out of the deep trap of extreme poverty and violence. We believe we might become a middle-income country in our lifetime."