Husband punches shark to save British wife from attack
The attack took place on the British Overseas Territory of Ascension Island.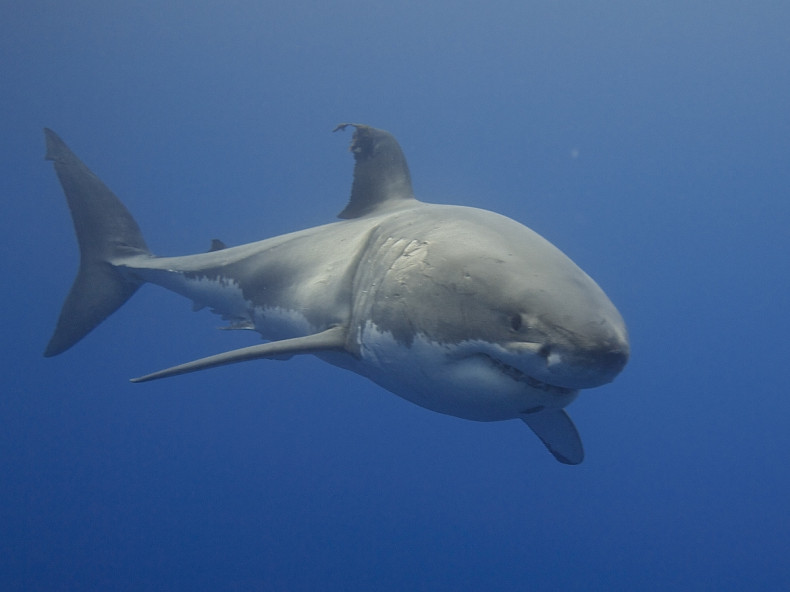 A British woman was hospitalised after a shark attack off Ascension Island, a British Overseas Territory off the west coast of Africa.
Frankie Gonsalves was snorkelling in the popular English Bay on Saturday (22 April) at around 4pm when the shark suddenly bit her on the leg. Her husband saved her by punching the animal, according to The Times.
She was airlifted to the UK after being treated for her injuries at Georgetown Hospital, according to the BBC.
The extent of her injuries are unknown.
The tiny island, which is home to less than 1,000 people, is situated in the South Atlantic Ocean, around 2,250km from Brazil. It is home to an RAF airbase and a European Space Agency rocket tracking station.
The government sponsored tourism website says: "If sea conditions are favourable you may want to swim at English Bay – a 15 minute drive from Georgetown.
"Wildlife lovers are in for a treat here – simply don a mask and snorkel and paddle around, just off-shore you will be able to spot just about all of Ascension's smaller tropical fish species in one place!
"The numerous 'black fish' are very inquisitive but harmless, you don't want to be in the water though if someone decides to throw a morsel of food in!"