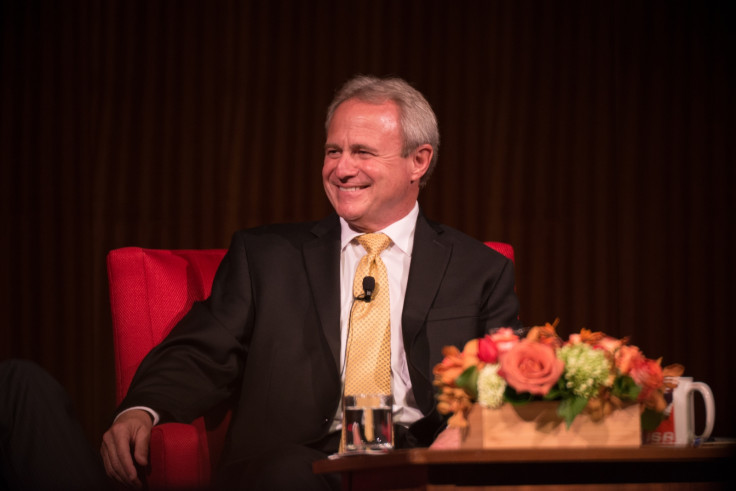 Michael Morton was freed after the latest technology proved that he did not murder his wife, Christine. Crucial evidence hinged on their son, who said that he had seen a 'monster' with a moustache attack his mother.
"Innocent people think that if you just tell the truth then you've got nothing to fear from the police," Morton told CNN. "If you just stick to it, the system will work, it'll all come to light and everything will be fine." Since leaving prison, he has published a memoir, Getting Life: An Innocent Man's 25-year Journey from Prison to Peace.
In August 1986, 31-year-old Christine Morton was asleep when she was bludgeoned to death while her son was in the next room. She had been hit at least eight times with an unknown object and had bled to death. She had fought for her life, as the post-mortem showed she had defensive wounds.
Her body was discovered by a neighbour who noticed that Eric, the couple's three-year-old son, was alone. On entering the home, the neighbour found Morton's body
Morton told police that his wife was still alive when he had left for work that day at 5.30am. But the authorities disbelieved him, and in 1987 he was handed a life sentence for murdering his wife.
A bloody bandana was found at the murder scene and police believed that it was left there by the killer. However, at the time scientific analysis of the DNA found on it could not prove the source.
While Morton's lawyers and campaigners were trying to prove his innocence, a similar murder was committed nearby two years later in 1988. Debra Baker, a mother, was discovered murdered. Like Christine Morton, Baker had tried to fight off her attacker, was killed in her bed, and the murder took place on the 13th of the month.
In 2011, the Innocence Project, a non-profit legal organisation, had the blood on the blue bandana tested. The material had Christine Morton's blood on it, as well as DNA from a male who was not her husband. The DNA evidence was then linked to Mark Norwood, who lived in Austin at the time of Morton's killing. Norwood stood trial in 2013 and was found guilty of murder.