DNA testing clears man of sex crimes after serving 16 years in prison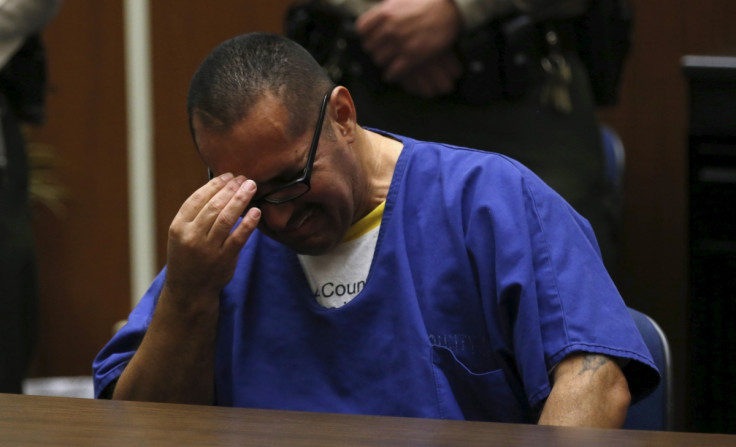 A man who served 16 years in prison had his conviction for three sexual assaults thrown out after DNA testing proved that he was not the suspect. Luis Lorenzo Vargas broke down in court on 23 November when a Los Angeles County judge exonerated him from the crimes he was convicted of in 1999.
The Los Angeles Times reported that DNA testing in 2014 on evidence from one of the attacks excluded the 46-year-old as a suspect and instead led to an unidentified serial rapist nicknamed the "teardrop rapist". Lawyers for the California Innocence Project at the California Western School of Law in San Diego reported in court documents that prosecutors argued that the same suspect must have committed all attacks Vargas was accused of.
"The evidence now shows the prosecution's case against him was demonstrably false," the attorneys wrote, adding it "points unerringly to Vargas's innocence." According to the Times, the Los Angeles County district attorney's office joined the innocence project in asking Superior Court Judge William C Ryan to release Vargas since it "no longer has confidence in the convictions."
Vargas received the support of his daughter and his mother, who cried as the judge tossed out his case. "It's a relief because I believed that my father was innocent the day he told me he was innocent," daughter Crystal Vargas said outside the courthouse. Despite being ordered to be released, Vargas will be placed in federal custody due to an immigration hold, authorities said. He also previously served time for forcibly raping a girlfriend, the Times noted.
During his trial, three victims identified Vargas as the man who attacked them, despite several co-workers testifying that he was miles away when the attacks happened. KTLA reported that the prosecution's original case relied heavily on the identification of eyewitnesses. A 15-year-old victim was raped, while the two other victims were attacked in an attempted rape.
The rape victim told investigators recently that she stood by her identification, but prosecutors now believe she "honestly, but mistakenly identified Vargas." Innocence Project director Justin Brooks told KTLA, "Bad eyewitness identifications are one of the leading causes of wrongful convictions."
When he was convicted, Vargas pleaded with the court: "I'm concerned (the) individual (who) really did these crimes might really be raping someone out there, might really be killing someone out there".
© Copyright IBTimes 2023. All rights reserved.