Hydrogen explosion threat at Japan's Fukushima nuclear plant due to leaking containers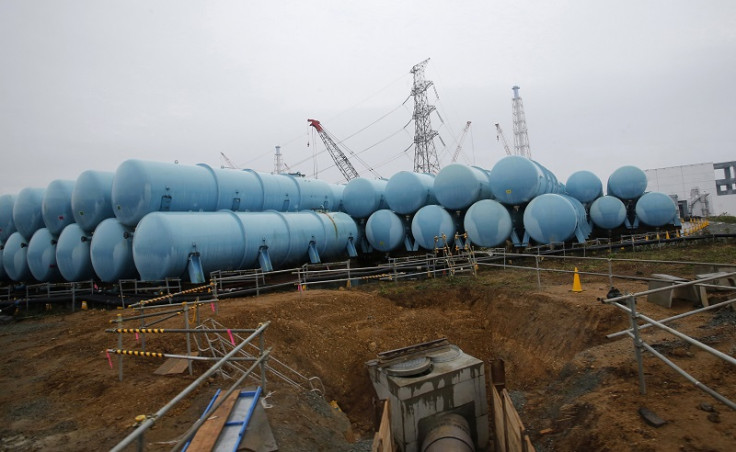 A hydrogen explosion is feared at a decommissioned nuclear power plant in Fukushima, Japan, after 10% of containers built to store contaminated water were found to be leaking.
The Fukushima facility, owned by the Tokyo Electric Power Company (Tepco), was hit by a tsunami in 2011, that caused meltdowns in three of the plant's six nuclear reactors.
Tepco, which has been working stop radioactive waste from the accident from contaminating the surrounding land and sea, is using 1,300 containers to store radioactive water at the plant's site.
In a meeting with a study group from Japan's Nuclear Regulation Authority, Tepco said out of the 278 containers examined so far, 26 had some sort of leaks.
But the company said none of the contaminated water had escaped the concrete structures encasing the containers.
It noted that the leaks were likely caused by hydrogen and other gases accumulating in sediment at the bottom of the containers, expanding the liquid's volume of the liquid.
An NRA official told Asahi Shimbun that the accumulating hydrogen is potentially dangerous.
"If the concentration level is high, a spark caused by static electricity could cause a container to explode," the official said.
One of the containers was found to lack pressure release valves to allow gasses to escape. In addition, a review of the delivery records for the containers showed that up to 333 are defective, a Tepco official told the newspaper.
A Tepco spokeswoman told IBTimes UK that the risk of an explosion was believed to be minimal.
"We think the possibility of an occurrence of hydrogen explosion from these storage facilities is extremely low, since there is no fire origin, or anything that generates static electricity nearby," she said.
"For temporary measures, we have been removing the leaked water, installing absorption materials, monitoring by patrol, keeping water level inside those facilities lower than set and keeping equipment which may generate fire away."
"In a longer period, we're going to lower the water level of current facilities so as to prevent further leakages."
© Copyright IBTimes 2023. All rights reserved.