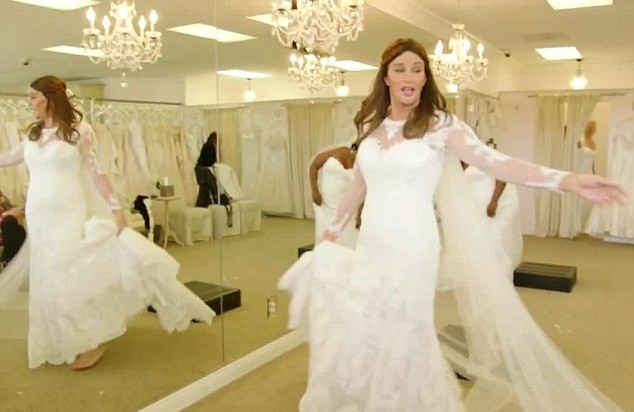 You wouldn't guess it to look at her, but Caitlyn Jenner is a conservative Republican. The transgender reality star of I Am Cait said in an interview: "I like Ted Cruz."
"I think he's very conservative, and a great constitutionalist, and a very articulate man," Jenner told the Advocate. She said she hasn't endorsed Cruz, but would like to become Cruz's "trans ambassador" if he becomes president.
To say Cruz is an unexpected choice for Jenner is an understatement. The evangelical Texas fundamentalist hasn't said much on the campaign trail specifically about transsexuals; he's having a hard time grappling with gay rights. He has blasted same-sex marriage as "illegitimate, lawless and unconstitutional".
He has also called the idea of gender-neutral, trans-friendly bathrooms "lunacy," and, bizarrely, called the gunman who admitted killing three at a Planned Parenthood clinic in Colorado a "transgendered leftist activist".
Even Jenner admitted in her interview: "He's an evangelical Christian, and probably one of the worst ones when it comes to trans issues."
"I get it," Jenner added, "Democrats are better when it comes to these types of social issues." But she's convinced Republicans will be better for the economy, and "I want every trans to have a job." She met Cruz (prior to her transition, she noted) and he "was very nice".
Jenner's apparent clash between her transgendered self and the politicians she likes got her into trouble last year with talk show host Ellen Degeneres, who pointed out that conservative Republicans are against every issue a trans person would want a politician to support.
When Degeneres pressed Jenner on where she stood on gay marriage, she reluctantly said she wouldn't want to stand in the way of anyone's happiness, but called herself a "traditionalist".
As for her dreams of being Cruz's "trans ambassador," Jenner said she imagines having "all my girls on an advisory panel" and can see herself telling the possible future American president: "Ted, love what you're doing, but here's what's going on.'"
As the advocate points out: She wasn't joking.