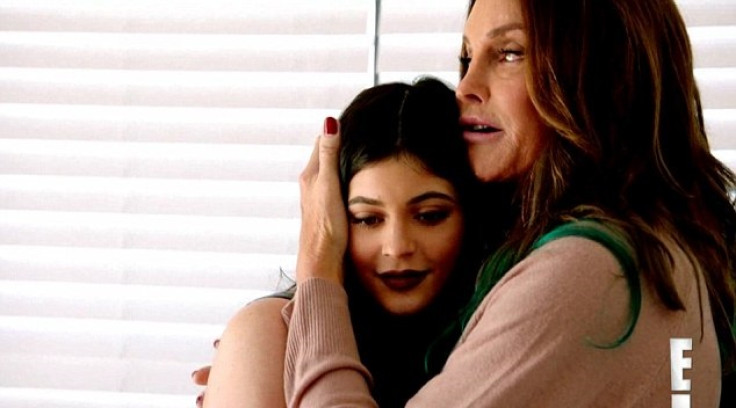 I am Cait is weeks away from its premiere and in a new trailer released by E!, Caitlyn Jenner can be seen enjoying every moment of her new life. However, there's an odd moment when she learns that she owns the same dress as her ex-wife.
In the latest trailer of the docu-series, Jenner offers Kim Kardashian a visit to her walk-in wardrobe but things get awkward when her pregnant daughter reveals that Kris owns the same black dress she has.
"I love this dress" the 65-year-old excitedly tells Kardashian while showing an elegant black dress to which her step daughter replies "Mom has that."
The teaser also gives viewers an insight into Caitlyn's new life, as the former athlete clinks champagne glasses with her friends. She also meets with transgender youth and gives an inspirational speech.
"Hang out with the people that love you and respect you," she tells the group adding, "We're all beautiful!"
Esther Jenner also makes an appearance in the trailer and opens up about her son Bruce Jenner's transition into a woman. "My first feeling was, 'I lost my son. Then I thought, 'You know what? I'm gaining,'" she said.
Caitlyn is surely enjoying the glory after her transition but she does have fears of losing the respect of her children. In the teaser she is shown bursting into tears while worrying about her children not 'being proud of their father,' and says "I want them to be proud of their daddy."
I am Cait is an eight episode docu-series which chronicle Caitlyn Jenner's transition journey. E! Network will premiere the hour-long first episode of the docu-series on 26 July 2015.