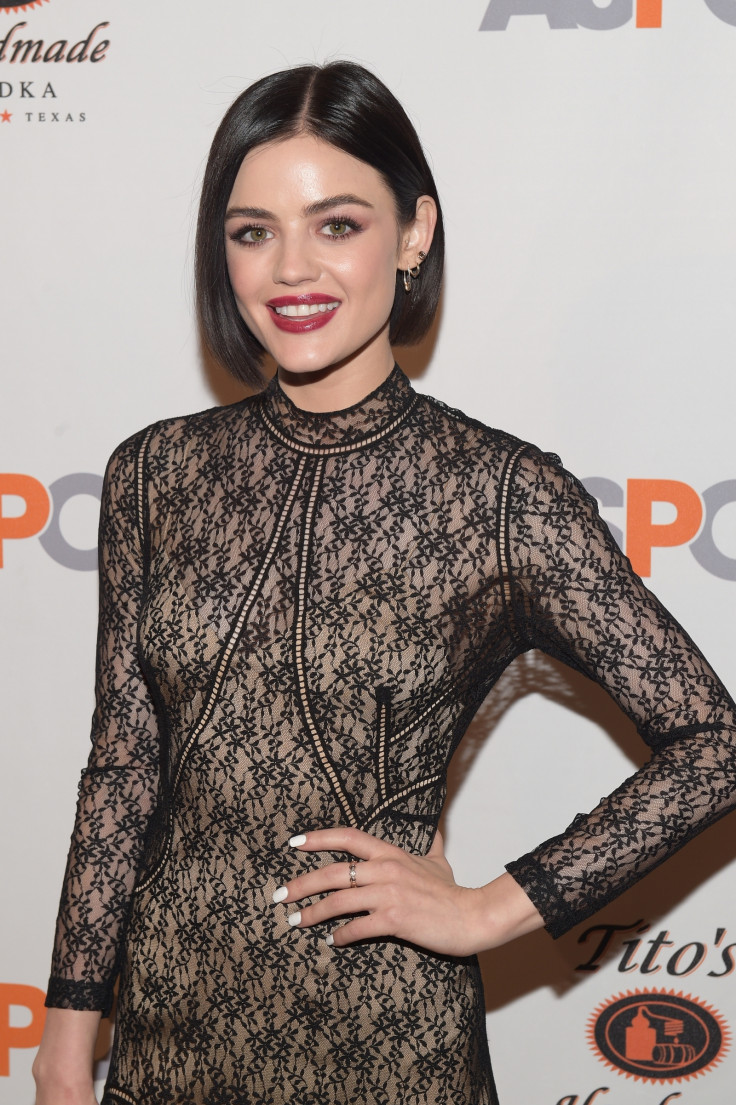 Lucy Hale has slammed a body-shamer for mocking her appearance on social media. The actress went on a rant against a Twitter user who called her anorexic after she posted a photo of her. While slamming the person for his rude comments on a girl's physical appearance, she revealed her battle with the eating disorder.
"I am disgusted that a man would even think of saying these absolutely awful words to a woman. You should be ashamed of yourself," the Pretty Little Liars actress angrily replied. "As someone who used to struggle with anorexia, I don't take these comments lightly. I'm healthy and happy and you don't know me. So keep your repulsive comments to yourself." she added.
The 28-year-old actress shared a photo where she was looking dreamy while reclining on a couch with her arms spread out. Hale wore a mustard yellow top, a pair of high waist denim and a matching jacket. Though she appeared flawless in the photo, one user spoiled the fun by scathingly criticising at her physical appearance.
"No straight men are signing off on that anorexic look. That's for gay guys & fashionistas, we want you to please eat a hamburger," the user added.
Lucy's reply to the online trolls triggered an outpour of support for the actress. "I'm sorry about that mean person who attacked you about being anorexic they deserve to rot! You're beautiful the way you are Luce we love you," one fan commented. "Dear Teddy, being mean to women simply because you can, doesn't make you more of a straight dude," another fan gave a piece of advice to the troller.
In 2012, Hale opened up about her battle with an eating disorder. "I've never really talked about this, but I would go days without eating Or maybe I'd have some fruit and then go to the gym for three hours," she told Cosmopolitan then.