Theresa May's political career was facing termination just a few days ago after her gamble to to hold a general election backfired and the Conservatives lost their majority in the House of Commons.
The prime minister, with her credibility shot ahead of the UK's two-year-long divorce talks with the EU, would surely have to go?
Apparently not. The wounded Tory premier has stayed on and took full blame for her party's dreadful election campaign as she addressed Conservative backbenchers in the Commons on Monday evening (12 June).
"It was me that got us into this mess, I will get us out of it," May told the meeting of the influential 1922 Committee.
Foreign Secretary Boris Johnson, who has gone to great lengths to show that he is not plotting against the prime minister, including telling his allies to "calm down" and unite behind May in a WhatsApp group, praised her performance as "stonking".
The former Mayor of London added: "One team going forward together for the UK."
Steve Baker, who organised the pro-Brexit Conservatives for Britain group of MPs during the EU referendum campaign, said May is "superb". He said: "There was massive unity and determination to govern for everyone."
Elsewhere, Solihull MP Julian Knight described the prime minister as "humble and steadfast". He added: "We have to get on with the job of government and negotiating Brexit."
Such universal high praise comes after May's top aides – Nick Timothy and Fiona Hill – resigned after the election. The duo were thought to be unpopular with some Tory MPs, with a former Number 10 communications director under May describing them as "arrogant".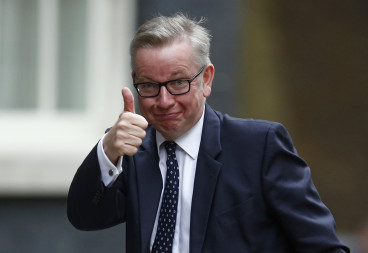 Michael Gove, who ran against May in the 2016 Tory leadership election, has also been welcomed back into the fold, with May promoting him to environment secretary.
Gove, with his allies in the Commons and connections in the media, had the potential to cause the prime minister trouble.
But for all the show of unity, Conservative MPs privately doubt that May will be leading their party into the next general election, scheduled for 2022 under the Fixed Term Parliament Act.
"Let's just get through the next few months, we've got to get a stable arrangement so we can get a Queen's Speech through, so we can get a Budget through, and then we can start on the Great Reform Bill. The next election I hope is some way down the road," former Tory minister Owen Paterson told IBTimes UK.
May limps on for now. Her next job will be to seal a deal with Democratic Unionist Party (DUP) leader Arlene Foster during a Downing Street summit between the leaders on Tuesday.