Laila looks out of the window from the office of the Afghanistan and Central Asian Association (ACAA), an organisation in London's Deptford Bridge. As she prepares to tell the story of her journey from Afghanistan to the UK, she sees youths strolling on the streets, as the scorching heat illuminates the road leading to the train station.
Born 25 years ago into a community in a rural area of Baghlan, a province in northern Afghanistan, Laila had a difficult childhood. The country had been ravaged by an insurgency at the hands of the Taliban, a Sunni Islamic fundamentalist political movement.
The militants imposed a strict version of Islam in Afghanistan, persecuting anyone who would not abide by their laws. These rules restricted several freedoms, particularly those of women.
Furthermore, Laila's family barred her from studying and, when she was 18, they wanted to marry her off to a man much older than she was. However, Laila had different plans. Her heart moved only for one man, who was kind and understanding and who she loved dearly.
After months of tribulations and arguments with her parents, Laila made a difficult and life-changing decision; she stole her family's jewels and sold them so that she and the man she loved could flee Afghanistan and build a life together, the life she was unable to have at home.
However, as soon as the pair crossed into Iran, Laila's dream of a freer, happier life was crushed when her partner turned out to not be the man she had thought he was.
"He became violent and abusive, I trusted him, but then I realised he had just used me to flee Afghanistan," Laila explains. Her new neighbours – aware of the abuses she was being subjected to – encouraged her to go back to her family in Afghanistan, but Laila knew she could not return.
"I was too scared to go back," she explains. "My family would stone me to death because I had refused to marry the man chosen for me and fled with another person instead."
Laila's companion continued to beat her and rape her as the pair continued their journey towards the UK through Turkey and Greece. During the journey, an Imam married the couple who, upon reaching the UK, were able to claim asylum in Liverpool in 2012, nearly one year after leaving their native land.
I was too scared to go back. My family would stone me to death because I had refused to marry the man chosen for me and fled with another person instead.
The couple moved to South London, where the abuse continued. The more Laila's husband beat and sexually abused her, the more she sank into depression. On at least two occasions Laila tried to take her life with a knife, only to have her husband call the police and claim she had been violent. Laila was twice arrested and had a court hearing, but she was never charged.
Laila's ordeal continued for months – during which the couple discovered they could not have children due to her companion's health problems. Laila left her husband for a brief period, but eventually returned out of fear.
"I feared the cultural stigma, I would have been judged [by the Afghan community] if I had left my family," she explains.
Then, one day, he left her.
Alone in a foreign country, where she struggled to meet people or even speak the official language, Laila's depression continued to deepen until one day a woman stopped her as she was shopping food at a local market in London.
"The woman wanted to know why I looked so sad," Laila explains. "I struggled to speak in English, but I managed to tell her about my story. She told me she would look for organisations that could help me and, after two hours, she returned to my flat with a list of contacts."
I spent seven years with an extremist, but I am no longer scared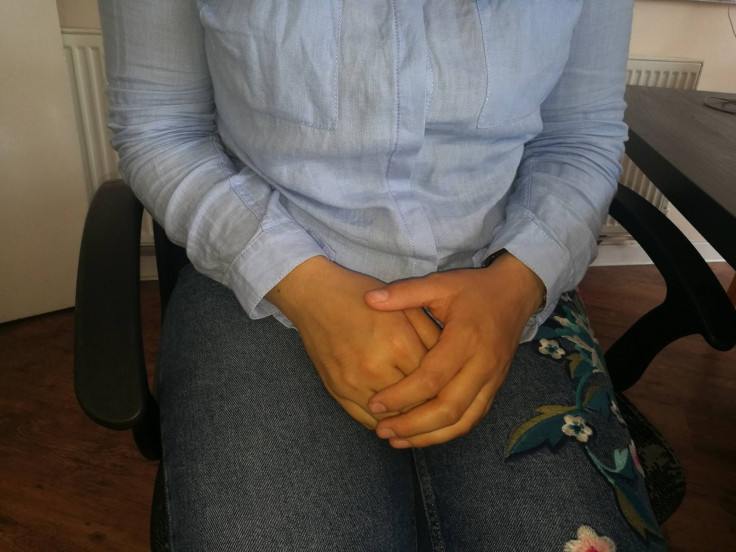 Eventually, Laila came across ACAA, which was founded in 2001 by Dr Nooralhaq Nasimi, an Afghan refugee who fled his homeland in 1999 due to the Taliban insurgency.
After just two years in the UK, Dr Nasimi decided he wanted to do something for the Afghan refugees in the country, particularly Afghan women who, he said, are some of the most persecuted in the world.
The organisation now provides support to refugees from across Central Asia, with a number of the projects supported by the UK government.
Among other projects, the organisation offers a space for "Afghan women and other isolated groups to share their experience and develop their skills in a friendly environment".
Laila has been attending the ACAA's women's projects for the past year and has found renewed hope, as well as trust in men.
"Together, we can help Afghan women make their voice heard and we can also change the culture in Afghanistan, where women in rural areas are seen as housekeepers and their voices don't count," says Laila as her eyes light up.
"I made friends, I feel I have a family here and I want to tell women: Don't be scared, I spent seven years with someone who was an extremist, I was too scared to leave or to speak, but I want your voices to be heard."
Although Taliban rule in Afghanistan ended in 2001, insurgents still control some swathes of the country. Violence against Afghan women continues at the hands of the extremists, but also due to strict cultural practices.
Rights group Amnesty International said in its latest report on Afghanistan that "violence against women and girls persisted, and there was a reported increase in armed groups publicly punishing women including through executions and lashings".