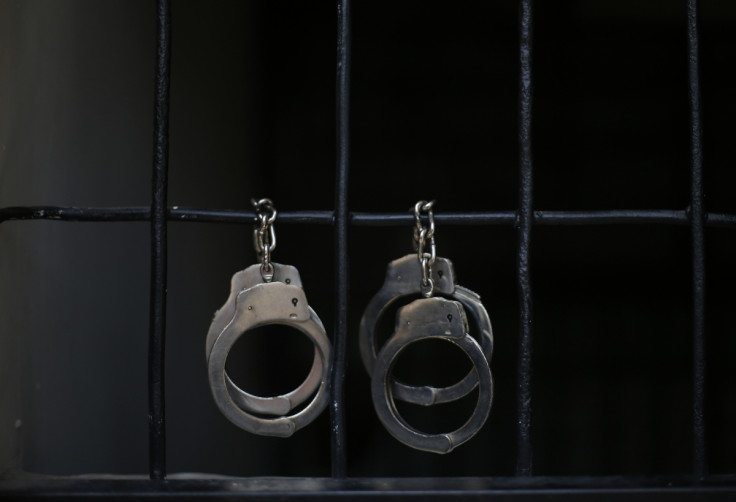 A Florida man has pleaded guilty on Tuesday (5 September) to killing his wife and five children – aged between 11 months and nine years — in September 2009.
Mesac Damas pleaded guilty to six counts of premeditated first-degree murder and asked for the death sentence. His plea came almost eight years after he was held for stabbing and then slitting the throats of his family in their North Naples apartment and then fleeing to his home country Haiti.
His sentencing is scheduled for 29 September.
At the end of the hearing, the 41-year-old apologised for his deeds. "I just want to say I'm truly sorry, especially to the family of my wife. I don't see them here today, but I just want to make sure for the record they know that.
"I know how much they love their sister, their daughter, their grandchildren. And then I want to make sure that everyone knows that I love them the most. I love my people, my wife and children. But this thing happened."
He continued that he did not have an answer for what he did. "When I stand before the great God, I will ask him a lot of questions. From now on, I'm just going to put my trust in him, and say sorry to the whole world."
Damas' victims — his wife Guerline, 32, and children Michzach, nine; Marven, six; Maven, five; Megan, three; and 11-month-old Morgan — were found lying in a pool of blood at their home in September 2009, the Naples Daily News reported.
Collier Sheriff Kevin Rambosk found the bodies during a welfare check asked by the family. He once called the murder "the most horrific and violent event" in county history.
Damas had fled to Haiti after committing the crime, but was soon arrested and taken back to the US.
He had earlier blamed the murders on his mother-in-law, saying she "pretty much made me do it — the devil, her spirit, whatever she worships".
"The devil. The devil exists...When I did it my eyes was closed, right now my eyes are open," Damas said when asked why he killed them.
Damas had earlier also admitted before law enforcement officers that he had killed his family but his case had been delayed because of questions about his mental health and challenges to Florida's death penalty law.