Former Manchester United and England footballer Rio Ferdinand lives a life very different from his time in the Premier League. While spending most of his time on the field prior to his retirement in 2015, today the English defender is learning how to braid his five-year-old daughter Tia's hair.
In a new BBC One documentary, Rio Ferdinand: Being Mum and Dad, which is set to air on 28 March, the 38-year-old talks about life outside football and how he copes following the passing of his wife Rebecca, who died from breast cancer in May, 2015.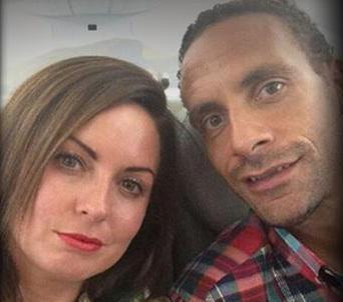 "I never accepted she was going to pass away," he says in an interview with The Times Magazine. "I was always, 'You're going to be all right, you'll get through it.' I didn't want to sit and talk about [the future]. Now I wish I had. There's lots of things I wish I'd said and heard, things I could have asked her."
Rebecca who married Ferdinand in 2009, died ten weeks after being diagnosed. The couple had three children together, Lorenz, 10, Tate, 8, and Tia, 5.
"My missus ran the house. My job was to go out and have my career. My existence was coming into the house and dinner would be ready. I'd wake up in the morning, the kids had all been fed and ready, I'd take 'em to school. If I was there. Sometimes I'd go away for three weeks [with England], or maybe four or five days out of the week, then I might be home," he recollects of a different time.
"My life was always organised for me, whether at football or at home. That was just flipped because I lost football and I lost my wife," he adds.
Today, the English Football Hall of Fame inductee is overcoming new hurdles. In the documentary he attempts to braid his daughter's hair and play the role of both parents.
"I'd never done it before. It's like anything — until you have to do it, you can't," he admits. "I'd rather be playing football.' It's easier," he says of full-time parenting.
Ferdinand explains that he found it difficult to explain to his children that their mother had died. "I realised I wasn't connecting with my kids about their mum. Especially the boys."
The footballer then turned to Child Bereavement UK which helped him approach his loss the correct way and talk about it with his children. "I'm now having conversations with my boys, taking them to football, something pops up and they start talking. I jump straight in. I wouldn't have known how to do that before," he says.