Miranda Kerr does not mind fitting into the traditional feminine role in her marriage. The supermodel-turned-entrepreneur tied the knot with 27-year-old Snapchat CEO Evan Spiegel in May and credits their happiness to the "nice balance" of male and female roles.
"My grandma taught me that men are visual and you need to make a little effort," she explained in a recent interview for Net-a-Porter's magazine Edit. "So when [Evan] comes home, I make sure to have a nice dress on and the candles lit. We make time to have a nice dinner together."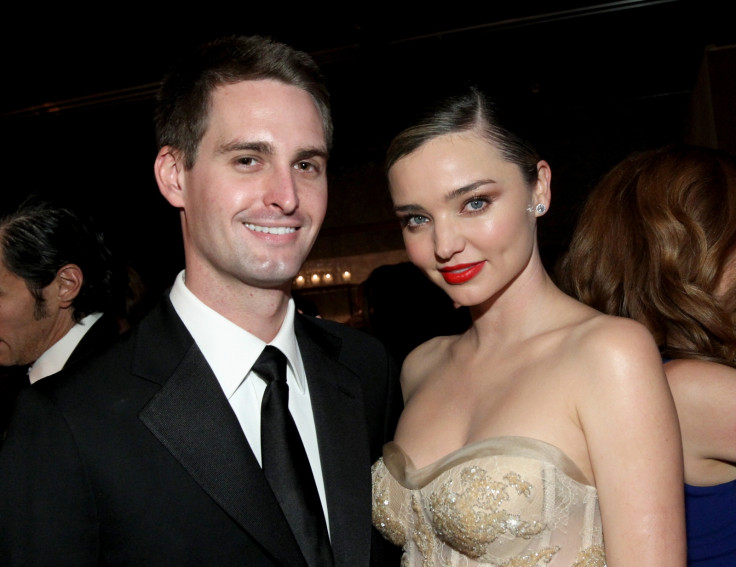 For Kerr, 34, it's all about balance. While she may call the shots at her skincare company Kora Organics, at home she likes to slip into her "feminine and empower Evan to be in his masculine".
"Just be more in my feelings. More gentle, leaning back," she explains of her feminine side. "It's a nice balance."
Her comments echo similar remarks made back in 2013 when she was married to actor Orlando Bloom. Despite the two heading for a divorce the same year, Kerr told Edit at the time that she preferred to relax into her feminine side when at home.
"If you're really an alpha female, you don't allow [your partner] to have the space to feel like the man in the relationship. Maybe I am too traditional, but men feel important when you ask for their help, instead of thinking you can do it all on your own," she said.
The former Victoria's Secret model also addressed her current relationship with Bloom, with whom she has a son Flynn. "It was the right thing to do; we weren't bringing out the best in each other," she said of their choice to split. "There's no hostility there, we'll always be friends."