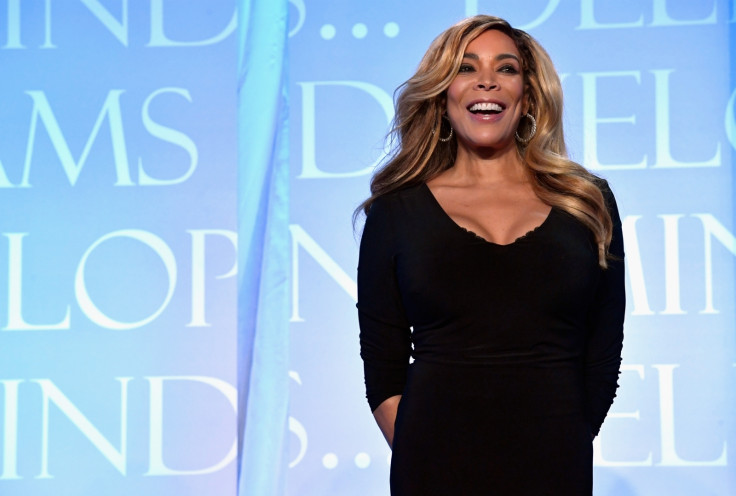 TV host Wendy Williams has been hit by cheating rumours about her husband of 20 years. A report has claimed that Kevin Hunter is leading a double life and engaging in a secret long-term affair with a younger massage therapist.
However, Williams addressed the rumours head-on on her NBC show The Wendy Williams Show and revealed that she is standing by her husband. She said at the TV show, "It's weird doing Hot Topics and being a hot topic. It's some sort of weird story going around the Internet regarding my husband."
Without giving the story too much attention, she continued, "You can believe what you want, but..." and then held up her left hand to show her wedding ring and declared, "I stand by my guy. We commuted this morning."
"All is well in Hunterville. Don't believe the hype and if there was hype, believe me you—I would let you know," she assured her viewers and quipped, "I'll be following this story, so I guess I'll have to watch to find out what happens."
Previously, a report in DailyMailTV said that Williams' husband was leading a "secret double life" and engaging in an alleged affair with another woman, Sharina Hudson, for more than a decade.
The report also alleged that Hunter splits his time between the New Jersey home he shares with 53-year-old Williams and their teenage son Kevin Jr, and a secluded suburban house that he bought for his alleged mistress just nine miles down the road.
Responding to the claims, the Emmy nominee's spokesperson, Ronn Torossian, told E! News earlier in a statement, "One plus one does not equal three. This woman is a friend but there is no 'there' there."