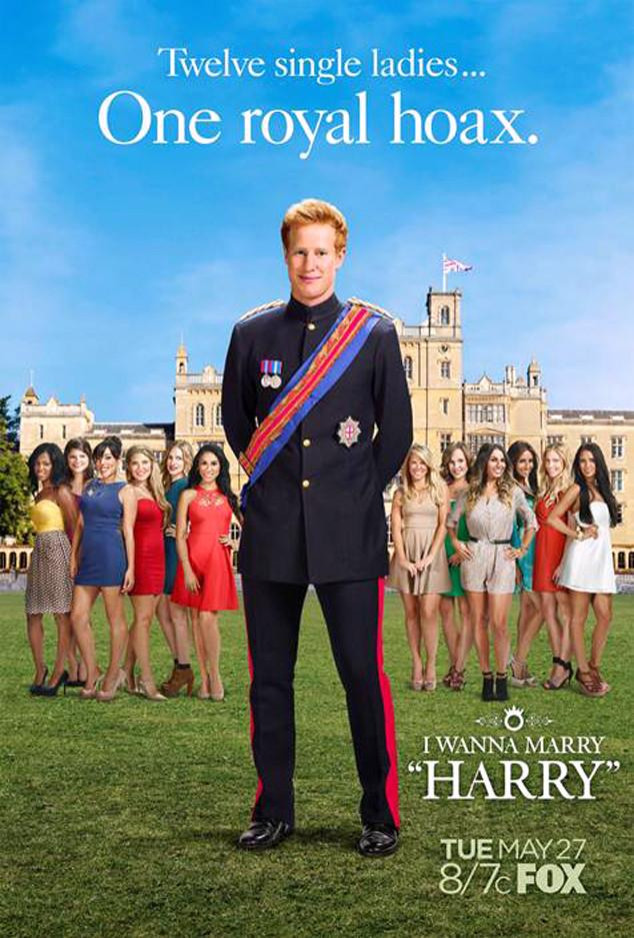 Fox's high-profile dating reality show 'I Wanna Marry Harry' premiered in the US on Tuesday night.
The show has fooled 12 beautiful American girls into believing that they are contesting to win the heart of the British royal, Prince Harry.
The 'lucky' girls will stay in a royal castle and try to charm Matthew Hicks who is masquerading as Prince Harry in the show.
Who is Matthew Hicks
The look alike of Prince Harry, Matthew Hicks is from Exeter, England and works as an environmental consultant. But in the show, the 23-year-old was introduced as the royal heir to the British throne before his suitors.
Ironically, the girls easily took him to be the world's most eligible bachelor and are dreaming of leading a royal life similar to that of Kate Middleton, Duchess of Cambridge.
In an interview with the Hollywood Reporter, Hicks opened up about his experience of posing as the real prince before the girls and said:
"I am just a regular bloke from near London with no royal connections whatsoever."
"It was quite ridiculous! I did it because I thought it sounded like a lot of fun and would be an absolute laugh -- what better way to meet a cool American girl?"
Hicks had to go through meticulous training sessions including horse riding, polo, royal etiquette and most importantly, learning how to behave as a royal before his regal transformation for the show.
Upon asked what the best thing about playing an heir to the British throne was, Hicks said,
"The transportation -- we were in helicopters, Rolls-Royces, Cadillacs, speed boats -- it was as opulent as it gets. It was all filmed in Berkshire, England, and we went to some really beautiful places."
Who are the Girls
Twelve American girls from various backgrounds have been duped into believing that they are competing against each other to get hitched to the real prince in a royal ambiance.
In the premiere episode, the girls introduce themselves with some catchy one-liners before meeting their prince charming.
"I'm a pre-school teacher, but kind of a naughty one," says one contestant. "I am awesome, but at the same time can be a bitch," says another.
"He catches me and I'm like, this is a fairy tale beginning!" another contestant said expressing her excitement at dating the real prince.
The cruel intention of the show producers has been widely criticised after Fox announced the royal dating show, also called summer's ultimate guilty pleasure.
I Wanna Marry Harry airs every Tuesday at 8pm on Fox. The UK premiere is slotted for 27 May.