British actor Charlie Heaton made headlines over the weekend as it emerged that he was detained at Los Angeles airport over alleged cocaine possession. Not only was the 23-year-old star – better known for his role in the hit Netflix show Stranger Things – denied entry into the country, but he also remained a no-show at the glitzy premiere event of the second season on Thursday (26 October) in Los Angeles.
Since the news of his airport ordeal came out, the actor has finally addressed the issue, clarifying that he was neither arrested nor charged with a crime. Heaton, whose claim to fame is his adventurous role as Jonathan Byers in the sci-fi series, also used the opportunity to apologise to his co-stars and fans.
"My planned travel to the US last week was affected by an issue at US immigration, and I am working to rectify it as soon as possible," the actor said in a statement, according to People magazine.
"I do want to clarify that I was not arrested or charged with a crime, and cooperated fully with the US officials at LAX," Heaton explained, adding, "I'm sorry to all the fans and my Stranger Things family for missing the premiere. We are all so proud of this season and I would never want this story to negatively impact the show."
According to reports, the Shut In actor was detained by US authorities on 21 October after a "very small amount" of the substance was detected on his personal belongings by sniffer dogs.
Talking about the incident, a Border Patrol agent told ETOnline, "Privacy concerns prevent US Customs and Border Protection (CBP) from discussing individual cases of travellers arriving at US ports of entry.
"Foreign nationals may be inadmissible due to the commission of a crime involving drug possession."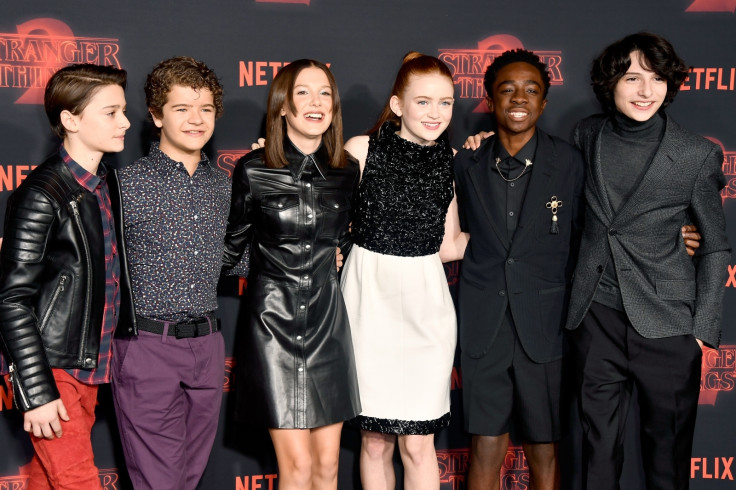 Meanwhile, Heaton's co-stars – Millie Bobby Brown, Winona Ryder, Gaten Matarazzo, Noah Schnapp, Finn Wolfhard and Natalia Dyer – made for a star-studded bunch at the red carpet event on Thursday night.
In addition, they also teased about what follows after the action-packed season 2 finale of Stranger Things.
The show is currently streaming on Netflix.