Despite one horrifying trip to the Upside Down, Will continued to remain at the centre of all ominous activities. Not only was he the target of the monstrous other-worldly entity – whom the heroes this season cheekily referred to as the Mind Flayer – but was also the central clue to taking down the Shadow Monster.
Spoiler alert: It's just the right moment to look away if you are still binge-watching season 2 as this post contains major spoilers from the finale and early spoilers for season 3.
While the gang of Hawkins' middle-schoolers was successful in (partly) setting ablaze the interdimensional entity to aid their friend, it was ultimately upon Eleven to close the gateway and save her friends.
Needless to say, Millie Bobby Brown's key character showed tremendous strength as she channelled her energy into her gifted abilities.
At the beginning, all seemed well, with the entire bunch – Will, Mike, Dustin, Max, Lucas, and Eleven making it to the Snowball dance. But, this is the world of Stranger Things, and while things are currently at rest, the ending – with a glimpse of the Shadow Monster – didn't seem all too bright.
"We don't end it on a totally happy note," show-creators Ross and Matt Duffer said, discussing the lack of cliffhangers at the end of second season and what lies ahead in season 3.
Explaining that they wanted fans to have a hint at "what's to come", the Duffer Brothers added, "The hope we wanted people to get out of it is that this thing [is still out there]. They've shut the door on the Mind Flayer, but not only is it still there in the Upside Down, it's very much aware of the kids, and particularly Eleven."
"It had not encountered her and her powers until that final episode. Now, it knows that she's out there. We wanted to end on a little bit of an ominous note on that level," the co-creators explained, according to Screen Rant.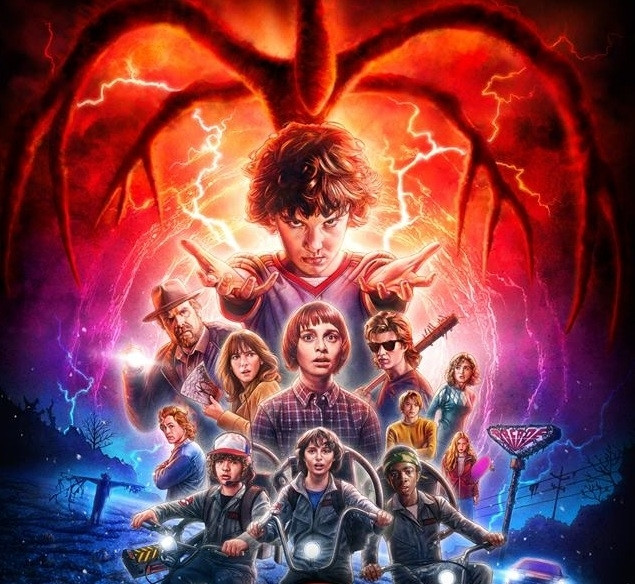 So how does an ominous end minus any cliffhanger set the stage for the upcoming season? If the showrunners' words are any indication, season 3 would have a fresh start, possibly with a time-jump and Eleven joining the rest at school?
"We didn't want to box ourselves in for season three," they said. "We wanted to be able to start season three on a very clean slate... Once we had the Snow Ball, we didn't know [if we wanted to do] anything else as an ending."
As for Stranger Things season 3 premiere, fans aren't likely to see the Netflix series return with any new episodes until 2019; considering the scripting/filming time and the hectic schedule of the cast members.