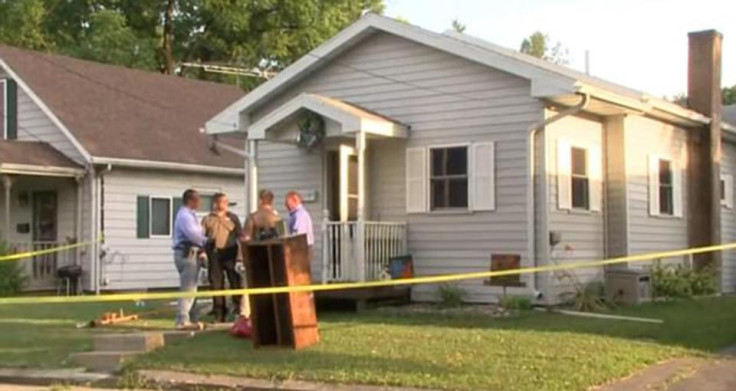 A 15-year-old girl from Illinois wrote "I wasn't always the best daughter" on Facebook soon after shooting her mother in the head and enrolling the help a friend to try conceal the body by setting the house on fire, police allege.
Police say the apparent apology came after the teen armed herself with a .38 revolver and waited for her 53-year-old mother, Peggy Schroeder, to return from work to her home in the city of Morrison, about 130 miles west of Chicago.
She told her mother to put a towel over her face before shooting her in the forehead in their living room last Thursday (6 July), a police officer testified.
The girl then texted her friend, also 15, about what she had done and sent a picture of Schroeder's body as proof, Sheriff's detective David Molina said.
He said they attempted to cover up the crime by cleaning blood from the carpet and moving the body to a bedroom.
At one point the pair even went to a Subway restaurant to get a sandwich before returning home to set it on fire.
They decided to run away and dyed their hair, Molina added.
Schroeder's body was found on Saturday in the burning property.
A chilling and apologetic Facebook post written by her daughter after the alleged murder read: "I don't even know if you can see me right now but if you can I just want you to know you were my best friend. There were so many things I wanted to say and do with you. I wasn't always the best daughter and I'm so sorry.
"I love you so much mom I just want you to know and I'll never forget you."
Schroeder's daughter has been charged as a juvenile with two counts of first-degree murder, concealing a homicide and arson.
The other 15-year-old girl could face charges of concealing a homicide and arson for allegedly helping the daughter.
Molina said the second girl had returned home after the incident and admitted the details to her mother, who drove her to the sheriff's department to tell police. He said they located the victim's daughter at her father's house, where she confessed to the killing.
She also allegedly admitted researching children who murdered their parents.
An autopsy was performed Tuesday but authorities said the official cause of death wouldn't be released until a pathologist's report is complete.
The daughter's defence attorney, Jim Mertes, said he had no comment on the case except that it "will involve continuing and extensive investigation".
"My client is a young child and needs to be viewed as the law views her, as a young child," Mertes said.
Both girls are in custody at a juvenile detention center in Galesburg. They appeared in Whiteside County Court on Tuesday and are scheduled to return to court on 8 August.