Iain Duncan Smith breaks down in BBC interview as benefits teen reminds him of daughter
Iain Duncan Smith may have changed popular belief that politicians are not capable of emotion. The former work and pension's secretary, who resigned from his post following George Osborne's Budget 2016 proposal on 18 March, wept in a BBC2 television interview as he discussed his aggressive pursuit of welfare reform.
Interviewed about his policies for the BBC documentary Workers or Shirkers by Private Eye editor Ian Hislop, Duncan Smith couldn't contain his pity for a young single mother on benefits. The former leader of the Conservative Party divulged that the 19-year-old woman – who had "written off her life" – reminded him of his own daughter.
Recounting a visit to a housing estate where she lived, the 61-year-old's voice began to quiver as he blamed the mother's lack of aspirations and ability to attain a better life on the 'system' that failed her.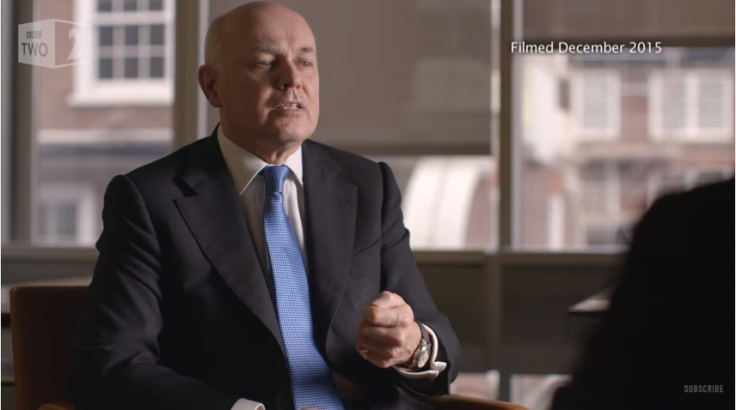 The interview was filmed before Duncan Smith sensationally quit in the wake of George Osborne's latest Budget where planned cuts to disability benefits alongside tax cuts for the middle classes undermined the social justice of the Government, branding them "indefensible."
Due to be broadcast on Thursday (7 April), Duncan Smith told Hislop in the programme: "When I sat and talked to her I sensed that she wanted to do something, she wanted to be better than her circumstances – but she had no skills, she had no school, she didn't know where to go.
"I remember leaving there thinking very simply: this is my daughter," he added, before breaking down in tears. He continued: "I'm sorry, I'm quite emotional about this... 19-years-old" before pausing to compose himself. "My aspiration for my daughter was boundless. And here I'm sitting with a 19-year-old girl who had written off her life and had no aspiration and no self-worth."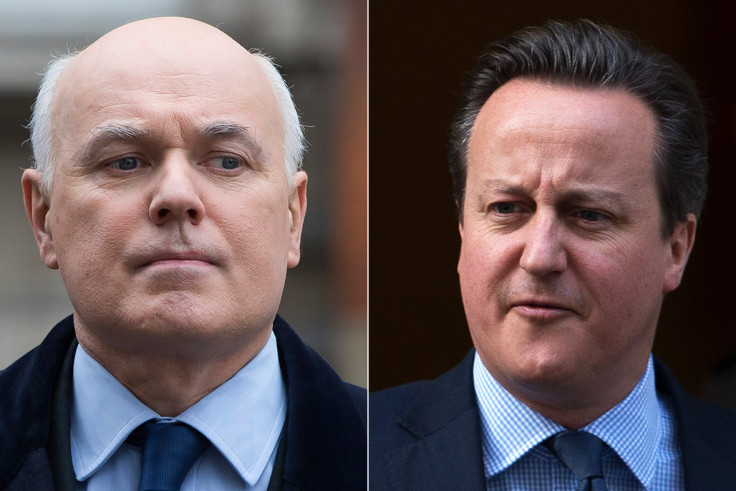 "She was a product of a system. My point was what I could have done, what could I do, to change her life," Duncan Smith went on. Asked if his response was "heart as well as head" by an astonished Hislop, Duncan Smith replied: "Yeah."
The Private Eye editor expressed his surprise to the Radio Times, saying, "very extraordinary moment." He added: "It was a curious thing. IDS actually broke down. He wept in front of me." Questioned as to whether he attempted to comfort the emotional politician, Hislop said: "No, I just watched him cry."
"We're sitting in the Department for Work and Pensions talking about his desire to increase the lot of those without any privileges or start in life and he starts welling up," he added.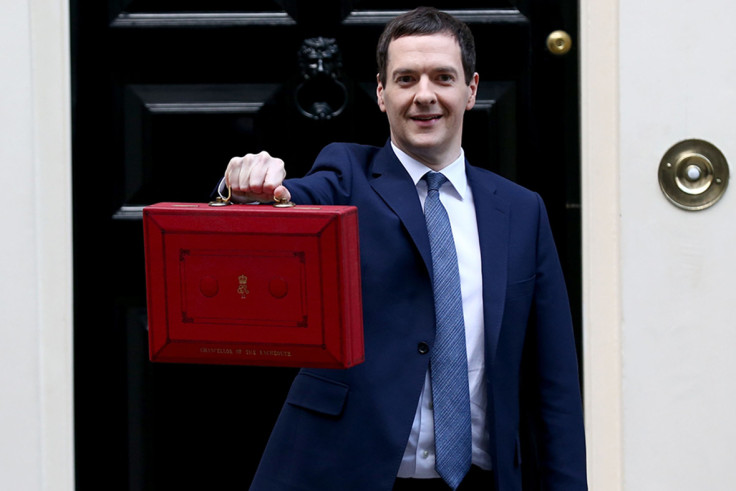 The one-of-a-kind exchanged was revealed in a trailer for the BBC documentary about the Government's welfare cuts, which will shock viewers as Duncan Smith wells up and appears red in the eyes. During his stint as work and pensions secretary from 2010 to 2016, Duncan Smith came under fire countless times from opponents of the Government for repeatedly pushing through cuts to working age benefits.
He later insisted that the Government had been right to pursue its reforms to welfare to encourage more people into employment in the wake of his resignation. Blasting David Cameron in his concluding acerbic letter, he said: "I hope as the government goes forward you can look again, however, at the balance of the cuts you have insisted upon and wonder if enough has been done to ensure ''we are all in this together''."
Watch Workers or Shirkers? Ian Hislop's Victorian Benefits at 8pm on Thursday (7 April).
© Copyright IBTimes 2023. All rights reserved.