Iain Lee has been the subject of public empathy during the latest series of I'm A Celebrity after he was "bullied" by fellow campmates including Amir Khan and Dennis Wise.
The 44-year-old radio star was on Good Morning Britain today (8 January) to speak about the claims, which resulted in a very awkward moment when he was reunited with the British boxer.
It all began when Lee and Khan won some strawberries and cream for the group to share in camp. However, the pair ate the lot, causing outrage with their fellow celebs.
Father-of-two Lee confessed to campmates to his part in the food-snatch but Khan would not take any responsibility and said it was all Lee's fault - despite it being Kahn's idea.
So when the pair were brought together with a bowl of strawberries on today's GMB, Lee joked: "This is very tense".
They brushed it off and hugged awkwardly before Lee added: "No, we love each other really."
Later on, Lee got serious as he told co-host Piers Morgan: "Amir and I were very close in the jungle, so I felt the most betrayed by him.
"We'd spoken about going to Pakistan together and then I saw clips of him lying and saying stuff about me behind my back.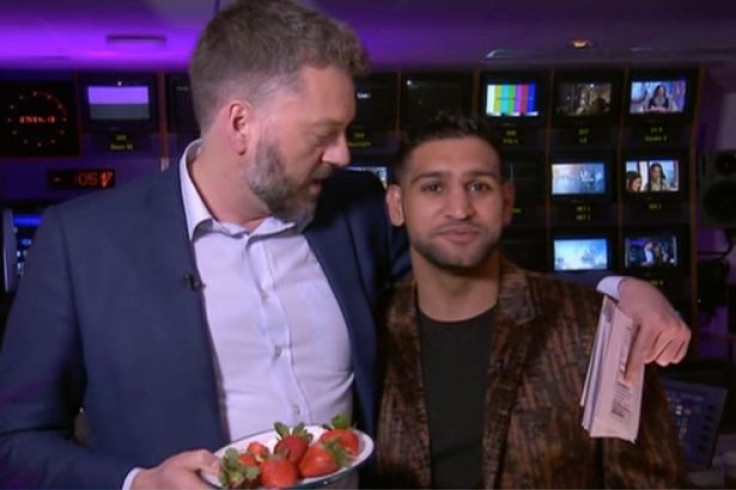 "He left me out to dry. I shouldn't be friends with that backstabbing rat, should I?"
Lee then confronted Khan and asked: "Why did you lie about me behind my back?"
The 31-year-old sportsman was taken aback and replied: "I got a little bit scared."
He added: "Iain played a very good game. He's a friend of mine and at the time we were just being a bit silly. I might have blamed Iain a bit more than myself."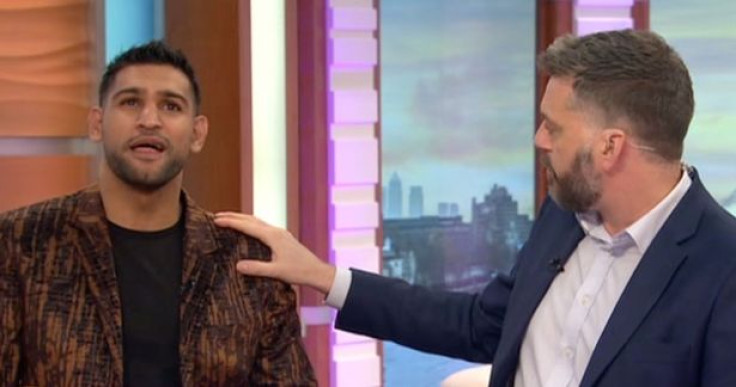 When Susanna Reid called out Khan for not answering the question properly and blaming Lee for everything rather than accepting responsibility, he awkwardly added: "Iain, I do apologise. Iain took a lot of blame for the strawberries."
Viewers were dubious about Khan's apology, with one person tweeting to Lee: "Don't trust him, Ian, he lives in a make believe world and says anything but has no real meaning."
Another tweeter said: "Amir wanted to go into the jungle for people to see the real me. Yes we did, liar, trouble maker & allow other to take the blame for your actions."