Liverpool Make Significant Strides to Land Newest Chinese Superstar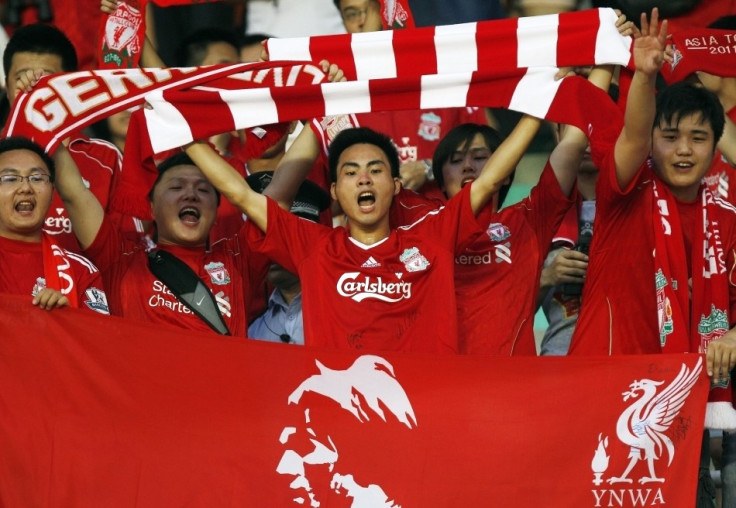 Liverpool legend Ian Rush helped the club make significant strides towards fielding their first ever player from the Far East by opening a full-time football academy in China.
The Reds have linked up with Guilin Kingsborn to build a training complex in the Guangxi region with the intention of bringing through a raft of Chinese youngsters.
During their 2011 Asia tour Liverpool played a pre-season match in China, a country in which they have a fan base of an estimated 60m, and coaches from Melwood will have the chance to directly work with the academy.
Liverpool commercial officer Billy Hogan said: "Our Guilin International Football Academy will help the club leave a lasting legacy in the region through the development of young players and local coaches and also an experience for Liverpool fans in the country.
"We look forward to welcoming new players in to this fantastic facility and sharing with them the Liverpool Way of coaching."
To add to the authentic feel of the academy Liverpool will gradually turn aspects of the training centre into a retail park, while also adding a Boot Room cafe and a club museum.
Liverpool have never fieldied a player from the Far East in their first team but have taken a step closer to making this a reality. Amid match fixing scandals, China has always been regarded as an untapped source for professional football scouting, particularly due to a population of 1.35bn.
Rush, who scored 346 goals in 660 games for the club, said: "The kids were brilliant. Despite their hardships, they were so happy and full of fun and energy.
"Seeing the children with big smiles on their faces was fantastic but I think the real heroes at places like these are the staff who look after the children and care for them every day. It can't be easy at all but they do a wonderful job.
"When Liverpool travel abroad, it's important that we keep visiting places like this. It's the Liverpool way."
© Copyright IBTimes 2023. All rights reserved.