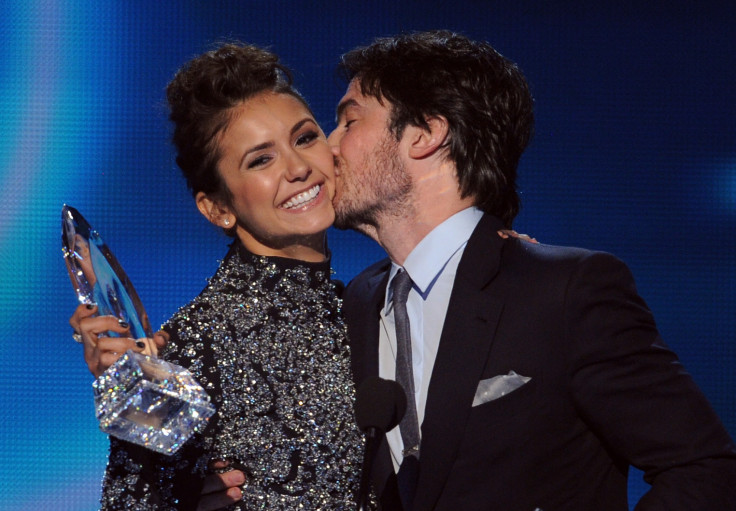 Although Ian Somerhalder is allegedly engaged to Nikki Reed, a new report claims that The Vampire Diaries star got "very touchy" with his ex girlfriend Nina Dobrev.
A source on the sets of the show has revealed that the estranged couple get pretty cozy in between takes.
"Nina and Ian were very touchy in between takes," the source told HollywoodLife.
"Nina walked in and sat next to Ian on the pew. When she sat down, she immediately leaned her head on his shoulder and just sat there for a few minutes until it was time to roll," the source added.
"Nina and Ian did not at all look like they were trying to get into character when they were snuggling up to each other off-camera. They looked awfully touchy," the source claimed.
While shooting for the show's finale episode, which is directed by Somerhalder himself, the stars' closeness increased, the report said and added that Nikki Reed helped Ian prepare for the shoot.
"Nikki has been helping Ian get ready for his directorial debut because she has done it before and he really appreciates her input and insight," the source told the website before they started filming the episode.
Nina and Ian started dating after they met on the set of The Vampire Diaries in 2009, but split up in 2013.
Since then, Ian started dating actress Nikki Reed and now the couple are reported to have gotten engaged last week.