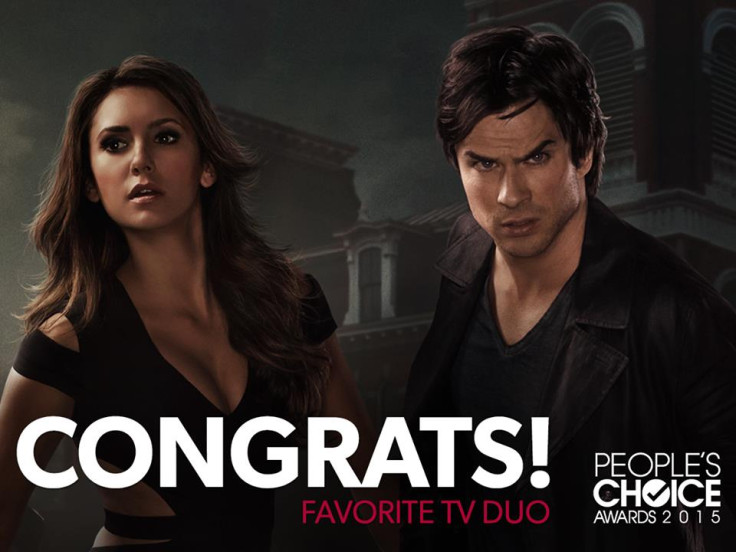 It is confirmed that Ian Somerhalder will go behind the camera and direct the Season 6 finale episode of The Vampire Diaries.
And his newly engaged fiance, Nikki Reed couldn't be happier. But will she visit the sets to support Somerhalder?
According to a report in Hollywood life, Reed will not be making any set visits to support him.
A source told the website: "One thing that has never been discussed has been having Nikki on set," adding, "It's not going to happen, they are separating business and pleasure."
The decision is probably for the best, considering Ian will be directing some love scenes between Damon and Elena, played by him and his ex-girlfriend Nina Dobrev.
There had been reports that Nikki Reed's presence earlier had irked many actors, particularly Somerhalder's ex-girlfriend Nina Dobrev and that Reed had been banned from the sets. As such, Reed's absence this time around will avoid further complications and distractions for Somerhalder.
"Nikki knows this is very important to him and she doesn't want to be a distraction, so she will not be on set while he directs his episode," the source added.
Previously, the Twilight actress baked him a delicious looking cake, complete with strawberry hearts, to show her support.
Somerhalder took to his Instagram to share a heartfelt message about Nikki and his excitement to be a director.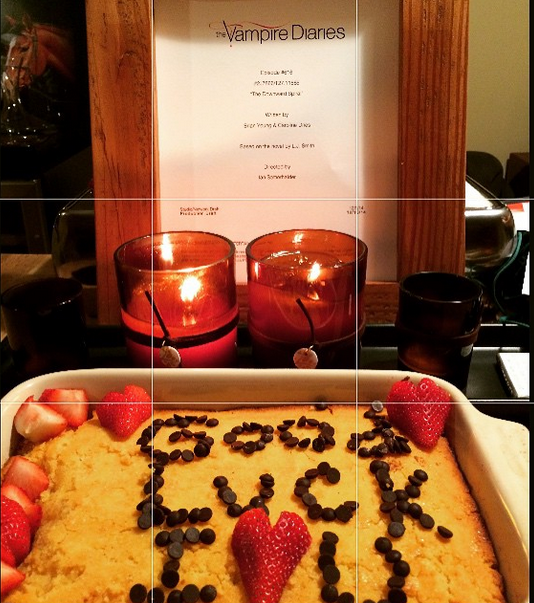 He wrote: "The best thing to come home to! Wow, thank you you amazing @iamnikkireed -it's true. I start DIRECTING episode 616 of The Vampire Diaries tomorrow!!! I definitely need all the luck I can get! Send me great vibes tomorrow everyone... Also, THANK YOU to all that made this happen: Warner Brothers, The CW,our producers all of you-thank you.Thank you also to the most amazing group of artisans that is the CREW of The Vampire Diaries-you are the UNSUNG HEROES of what people see on their screens! You are my brothers, my sisters-my family. I Love you all. Wow. I'm a lucky lucky boy. Love Ian&Damon S"