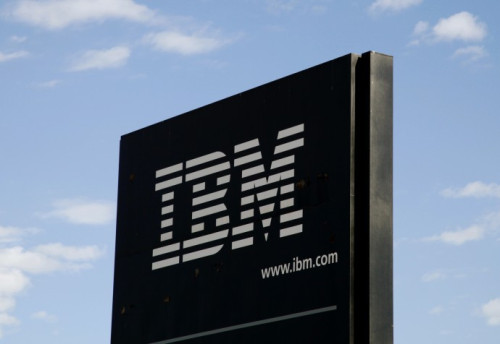 IBM chief Ginni Rometty is visiting China in order to rebuild trust with the country's regulators after the tech giant's China sales declined in the wake of the Snowden NSA spying allegations.
Rometty, heading the world's biggest technology services company, is visiting the country for three days of meetings with government leaders starting from 12 February, Reuters reported citing people familiar with the visit.
In the country's capital, Rometty will meet Chinese officials including vice premier Wang Yang, who is assisting in the formulation of China's economic policy.
She is also expected to meet officials from the Ministry of Industry and Information Technology and major customer companies backed by the state.
In her meetings, Rometty is expected to emphasise IBM's commitment to local partnerships, future cooperation, and information security, according to Reuters.
Snowden Revelations and Slump in Sales
Earlier, the company recorded a decline in full year revenues as its sales in emerging markets including China suffered due to the National Security Agency (NSA) scandal. Its total revenues declined 5% to $99.8bn (£60.7bn, €73.7bn) as those from the Asia-Pacific region fell 12% to $22.9bn in 2013.
Edward Snowden, a former technical contractor for the NSA, had leaked details of several top-secret US and British government mass surveillance programmes to the press. The documents leaked by Snowden revealed that the NSA had made use of data from tech giants including Google, Facebook, Apple, AOL and IBM.
Following the revelations, the NSA's surveillance practices have drawn sharp criticism within the US and around the world. Chinese authorities were reportedly planning a high-profile probe into US tech firms IBM, Oracle and EMC following revelations that the NSA hacked critical network systems at certain universities in China and Hong Kong.
China accounts for about 5% of IBM's business, about 40% of which is hardware sales. IBM's revenue from Systems and Technology segment, representing hardware sales, declined 19% to $14.4bn in 2013. The company relies on China's government-owned corporations for a large chunk of its revenues.
The Snowden revelations are expected to have prompted a number of Chinese companies to avoid storage and networking products from IBM.
Earlier, a major shareholder in IBM had filed a lawsuit against the US tech giant, accusing the company of sacrificing sales in China by its alleged cooperation with the NSA's surveillance programme.