Made famous around the world by a satirical stageshow from the creators of South Park, the iconic Book of Mormon text carried by missionaries will soon be joined by the iBook of Mormon as 32,000 missionaries will begin using Apple's iPad mini from next year.
The expansion of the use of social media as a way of spreading the gospel comes about after a successful pilot program that has been in place since last year involving 6,500 missionaries in 30 missions in the United States and Japan.
The expansion will see the use of digital devices spread to 162 missions in the United States, Canada, Japan and western Europe.
The missionaries will be encouraged to use social media outlets like Facebook to communicate with new memeber, especially those they may otherwise find it difficult to contact.
Speaking about the trial, Elder David F. Evans, executive director of the Church's Missionary Department, said: "It has been a wonderful experience. We've learned that they're very effective tools for planning, for communicating with local leaders, for communicating with their mission president, and for keeping in contact with the investigators that are currently being taught [and] former investigators that they may have taught, either in the same area or some earlier place."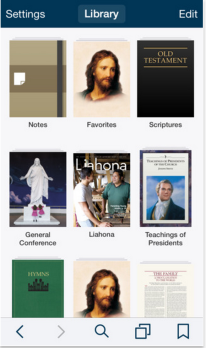 Missionaries will be asked to buy their own "pre-configured iPad minis", which they will be allowed to use after their missions, much like they purchase and use their own bicycles - though the church will offer assistance to those who can pay for the $400 devices.
The pre-configured iPad mini will include a number of apps related to the work of missionaries, including an app called Area Book Planner, which replaces current printed resrouces.
There is also an app called The Gospel Library which includes scriptures, manuals, magazines and other teaching resources.
"And we know in many parts of the world, the traditional forms of proselyting work very, very well," said Elder Evans. "In some other places where technology and urban life has developed in such a way that missionaries have a harder time contacting people, we hope that these tools become even more valuable in those places."
The church previously only allowed missionaries to use the internet to email immediate family members, though those rules were relazed somewhat in 2013 allowing them to send emails to friends, priesthood leaders and new converts.