Ibrahim Zakzaky: Iran urges Nigeria to protect Shia Muslims following Zaria deaths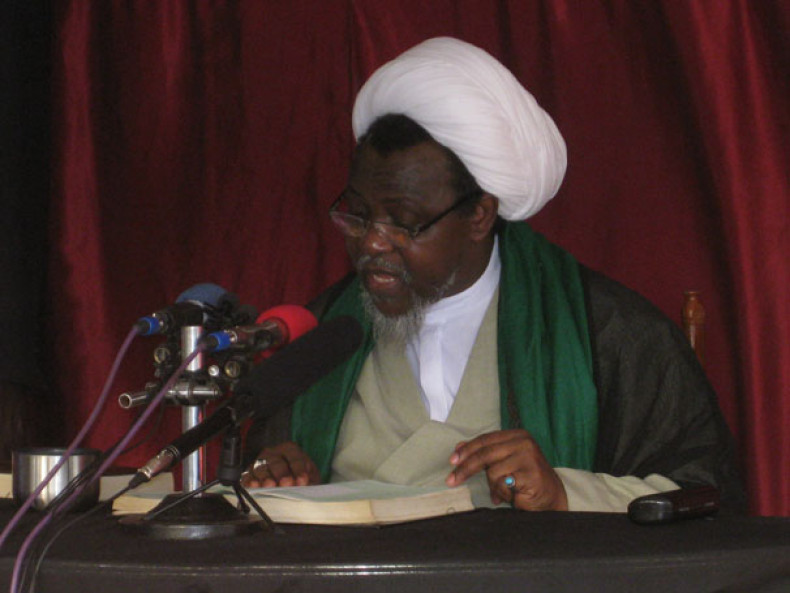 Iran has urged Nigerian authorities to stop cracking down on Shia Muslims after dozens of people were believed to have been killed during a raid at the house of a Shia Muslim leader. The Nigerian army arrested Ibrahim Zakzaky, head of the Islamic Movement in Nigeria (IMN), during a raid at his house in Zaria, a town in Kaduna state on 12 December.
What is the Islamic Movement in Nigeria?
The Islamic Movement in Nigeria (IMN) is a religious and political organisation that aims to create an Islamic state through an Islamic revolution like the one that occurred in Iran in 1979.
Both Shia and Sunni Muslims are part of the movement, led by Ibrahim Zakzaky. IMN members often hold processions, mainly in Zaria, to raise awareness of their movement, which also advocates the liberation of the Palestinian territories controlled by Israel.
Both sides have accused each other of instigating the violence and have not yet confirmed the death toll. The army alleged members of the sect tried to kill the chief of army staff, Tukur Buratai. IMN denied the allegations and accused the police of attacking and killing hundreds of unarmed people.
The sect initially alleged Zakzaky's son and wife were killed in the raid, while the leader's whereabouts were unknown. IMN later confirmed Zakzaky's wife Malam Zeenat Ibrahim was alive and in custody with her husband.
Iran's foreign ministry spokesman, Hossein Jaber-Ansar, was quoted by the Islamic Republic News Agency (Irna) as saying: "Nigeria... is now dealing with problems arising from extremism and Takfiri terrorism and we hope that in these conditions preservation of calm and national unity in battling terrorism is prioritised while rash and unconstructive measures are avoided."
Irna added that Grand Ayatollah Lotfollah Safi Golpaygani also expressed concern over the alleged killings and urged the international community to condemn it.
IBTimes UK has contacted the army spokesperson, Colonel Sani Usman, who has declined to comment on the incident. He referred to a statement released on 14 December.
It says: "Saturday's incident involving clashes between detachments of the Nigerian Army, accompanying the Chief of Army Staff Lieutenant General TY Buratai and followers of Sheikh Ibrahim El Zakzaky, suspected to be members of the Shia Sect in Zaria, leading to loss of lives as a result of the Shia group members blocking roads and not allowing other passers-by to go about their lawful businesses and activities, was most unfortunate."
Defence spokesman Rabe Abubakar declined to comment on the death toll. He told IBTimes UK: "It is an unfortunate incident. People should behave in a different manner and respect everyone's rights."
This is not the first time the Nigerian army has been accused of opening fire on IMN members. In July 2014, at least 34 members of the sect – including three of Zakzaky's sons – were killed by the army in the aftermath of a pro-Palestinian protest in Zaria. The incident sparked international outrage and prompted a probe by the Islamic Human Rights Commission (IHRC) on the role of the army during the killings.
---
Nigeria up close: Check out our Flipboard magazine
---