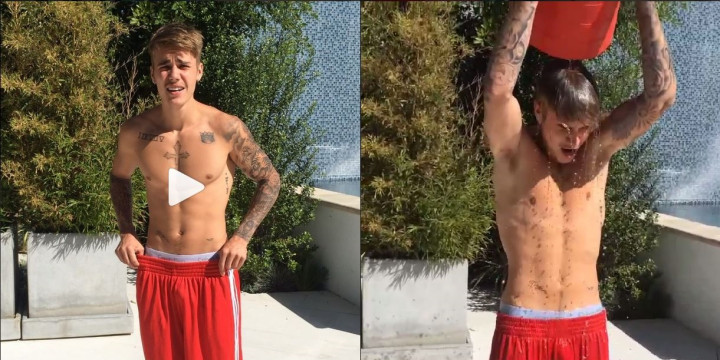 A news story claiming that a woman died after completing the Ice Bucket Challenge has been revealed as a hoax.
According to the article, Latasha Brown from Houston died of hypothermia 30 seconds after taking part in the stunt, which involves poured ice water over your head.
"Her frozen body was rushed to the hospital where coroner Will Jackson declared her death," it read.
The bogus report was created a few weeks ago on Huzlers.com, a site which admits it publishes "a combination of real shocking news and satire news to keep its visitors in a state of disbelief."
It only went viral once stars including Jennifer Lopez, Justin Timberlake and David Beckham made the Ice Bucket challenge an internet sensation.
After news of the 'ice bucket challenge death' spread, members of the online community quickly took to social media to share their condolences and warn others against taking on the challenge.
The Ice Bucket fundraising drive is backed by the ALS Association and aims to raise money for sufferers of the degenerative illness motor neurone disease (amyotrophic lateral sclerosis), also known as 'Lou Gehrig's Disease'.
The stunt is the latest trend to take Celebsville by storm and has so far raised $22.9m (£13.7m, €17.2m).
MacMillan Cancer Trust is also running its own Ice Bucket Challenge to raise money for its work.