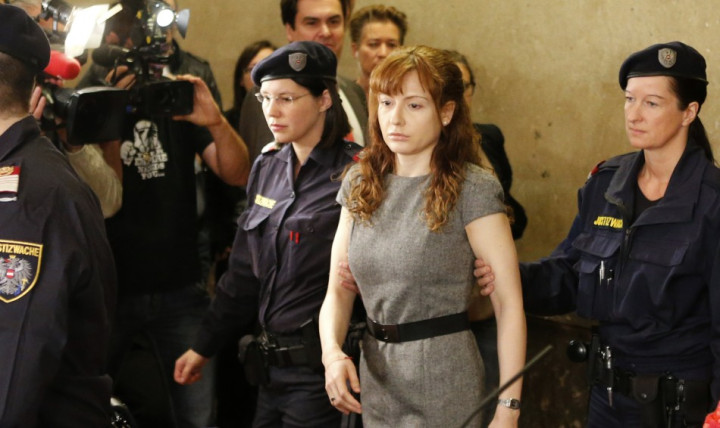 A woman who killed both her husband and a lover before hiding their bodies in the cellar of her ice cream parlour in Vienna, earning her the nickname the "Ice Lady", has published a memoir.
Goidsargi Estibaliz Carranza Zabala, 36, shot her husband Holger Holz as he sat at a computer in 2008.
Having got away with murder once, Carranza did it again two years later, killing new lover Manfred Hinterberger as he was sleeping.
Carranza used a chainsaw to chop up both victims, burying the heads and body parts in cement inside flower pots which she hid in the cellar of the Vienna shop, Schleckeria. It was reported at her trial that she would switch on the ice-cream making machines to drown out the sound of the chainsaw.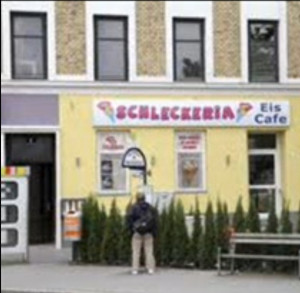 In 2011 Carranza became pregnant by a third man and according to her memoir, My Two Lives, The True Story of the Ice Lady, co-written with journalist Martina Prewein and published on Monday, she was looking forward to a happy future when workmen stumbled across the remains.
In a bid to escape, Carranza, who is of joint Mexican-Spanish citizenship, took a 300-mile taxi drive across the Alps to Italy, where she was arrested in the home of a street musician and extradited back to Austria a few days later.
At her trial in 2012 chief prosecutor Petra Freh said Carranza's crimes were horrific and that she was a "highly dangerous woman ready to do anything".
Psychiatrist Adelheid Kastner said it was highly likely Carranza would kill again if the opportunity arose. She is now serving life in a secure mental hospital. Her son is being cared for by her parents in Barcelona.
"I killed two men, whom I once loved," Carranza writes in the book. "There is no way of glossing this over, I robbed two mothers of their sons. I believed I had to serve men, no matter how they behaved."
The book's publisher, Bernhard Salomon of Edition A, defended the book's publication, saying Carranza had "waived her right to a fee for the sake of the relatives".
Relatives of Carranza's victims have yet to comment on the book's publication.