Iceland Bardarbunga Volcano: Holuhraun Lava Field's Toxic Sulphur Dioxide Spreading to Finland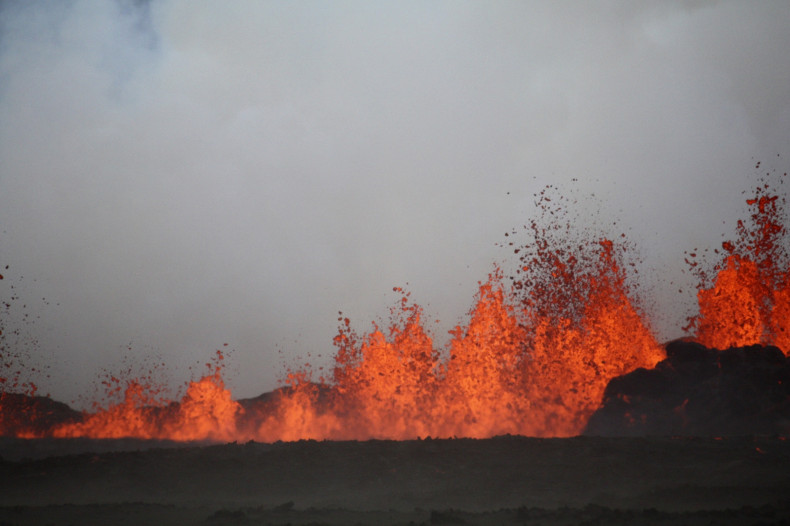 Naturally-occuring toxic gases emitted from Iceland's Bardarbunga volcano are spreading across the country and beyond, as scientists suggest another eruption could be imminent.
Molten lava is flowing from the Holohraun lava field in the Icelandic highlands, north of the Vatnajökull glacier. Changing weather patterns are carrying sulphur dioxide emitted from the lava field as far as Norway and Finland, prompting Iceland's health authorities to advise children and those with respiratory problems to stay indoors.
The toxic gases are limiting access to the eruption site, as scientists continue to monitor the area in preparation for more seismic activity. The News of Iceland reported that winds are carrying high quantities of the potentially life-threatening gas to northern parts of the East fjords.
Residents living in the area have reported a stench in the air, as the gas has a pungent, rotten smell.
"It smelled like old redfish," 68-year-old Unni Johansen, told Wall Street Journal.
This week it was reported that higher levels of sulphur dioxide than normal had been detected in Irish airspace, according to the Environmental Protection Agency.
Scientists working around Bardarbunga, which is the largest volcanic system in Iceland, say the volcano could be about to erupt once again, as the caldera has sunk by around 65ft since last week.
Geophysicist Magnús Tumi Guðmundsson told Iceland Review that another eruption in the Bardarbunga volcano, which lies underneath Vatnajökull glacier, could potentially be massive, sending large quantities of ash into the air.
He added that if this was the case, the glacial melt water could cause widespread flooding, whicb Iceland's Civil Protection Department is preparing for.
Lava has been flowing since the last eruption on the 31 August, creating a fissure estimated to be around 1.5km long. The molten rock is around six to eight metres thick and flowing at a rate of around 1,000 cubic metres per second.
Iceland's Meteorological Office reduced its aviation warning to the second-highest level of orange from red, after no ash was detected from the fresh fissure eruption. A red warning code indicates that an eruption is imminent or underway, with a risk of ash.
Thousands of earthquakes have hit the region since the seismic activity started and authorities have warned against intrigued visitors trespassing in the area.
Víðir Reynis­son, of the De­part­ment of Civil Pro­tec­tion, in an interview with Icelandic website Mbl.is said that the ground was constantly changing with the emergence of new rifts.