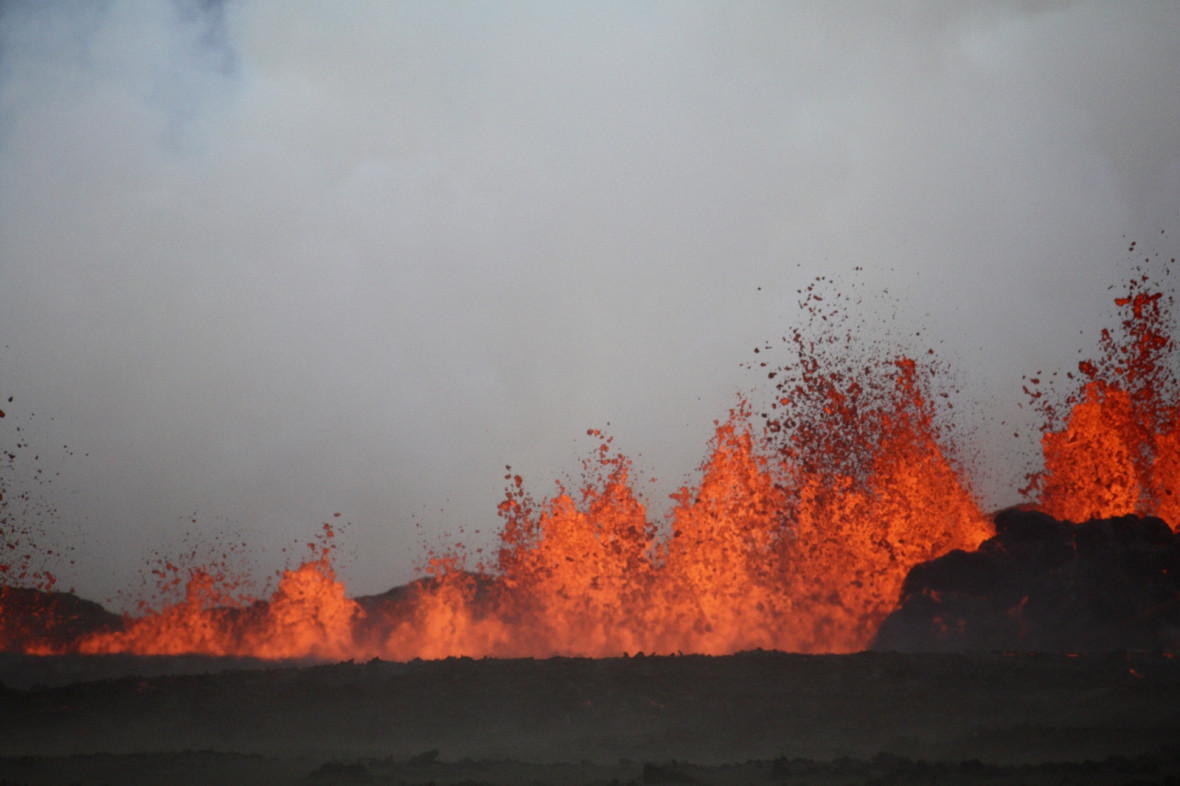 Iceland's largest volcanic system continues to put on an impressive show after an eruption, as lava fountains spout from the fissure in the ground.
After weeks of earthquakes and rumblings, scientists said a 1km-long fissure had opened up in a lava field near the Vatnajokull glacier in the central region of the country.
Warnings over the volcano have been reduced after the eruption did not produce any ash. After monitoring the fissure, which sits between the Dyngjujokull glacier and the Askja caldera, authorities lowered the aviation warning back to orange, the second-highest level.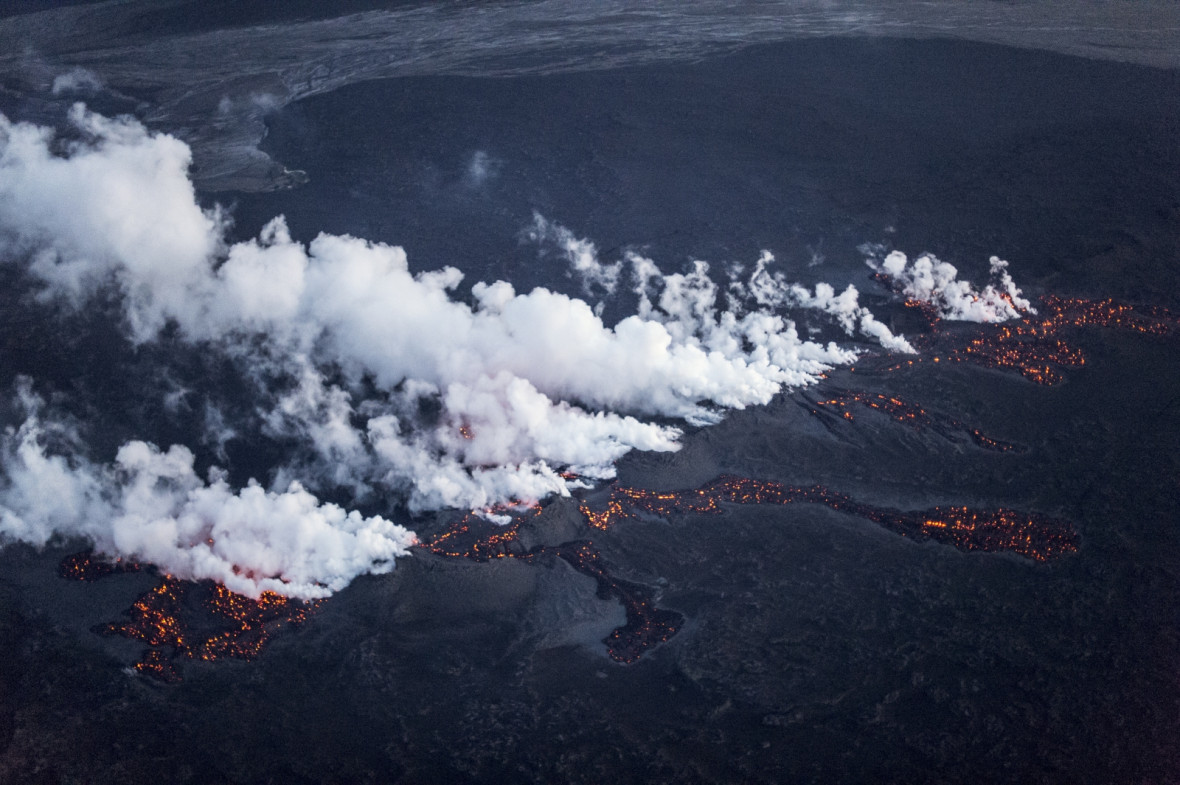 On Sunday 31 August, after lava fountains reached up to 50m in the air, the Icelandic Meteorological Office raised the flight warning level to red.
A red warning, the highest of a five-colour system, indicates an eruption is imminent or underway, with a risk of ash.
An aviation exclusion zone imposed around the eruption area of up to 6,000ft was also cancelled, Reuters reported.
Bardarbunga has been hit by thousands of earthquakes over the last two weeks, the largest measuring 5.7 on the Richter scale.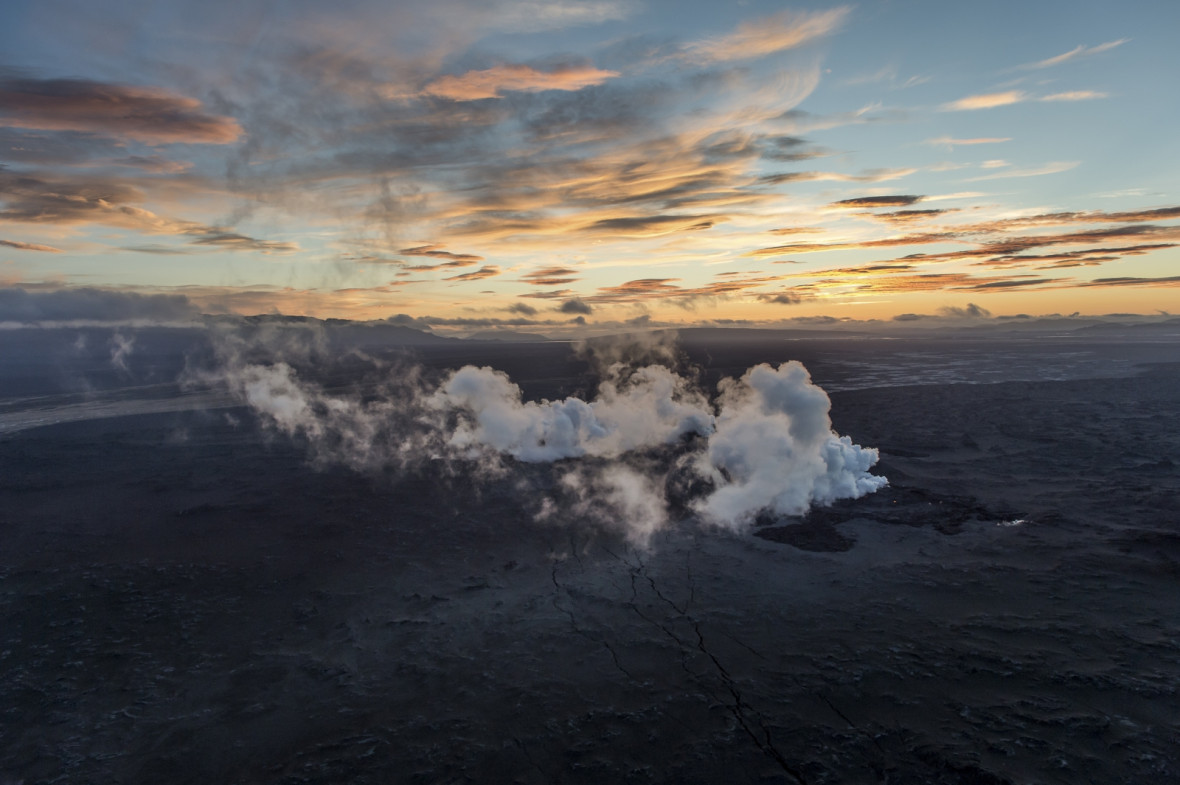 "The fissure eruption is continuing at a stable level," the Met Office said in a statement. "No explosive activity is observed, the eruption remains an effusive lava eruption."
"Visual observation confirms it is calm, but continuous," officials added at the weekend, adding that the eruptive fissure appeared to be longer than in the last eruption. There have been three eruptions reported in the area since 23 August.
Iceland's National Crisis Coordination Centre said: "No volcanic ash has been detected with the radar system at the moment... Seismic eruption tremor is low indicating effusive eruption without significant explosive activity."
Icelandic authorities have been closely monitoring the volcanic system, which measures around 120 miles long and 16 miles wide, since an ash cloud from the Eyjafjallajokull volcano in 2010 closed much of Europe's airspace for six days.